New Abstract Art - Creative Process Pure Earth Art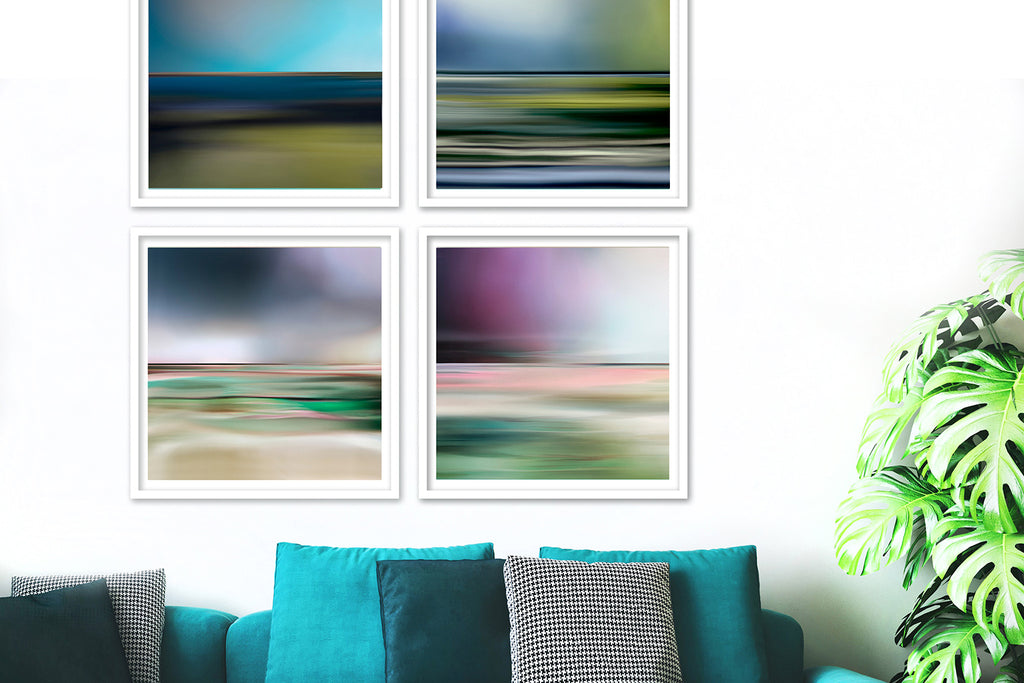 New Abstract Art & The Creative Process
New Abstract Art Created By Artist Angela Cameron, set out to achieve creative excellence in her photography and pushed to her find new ideas and techniques -New Pure Earth series did just that!
What looks like seascapes and watery abstract images, are actually close up macro images. Getting in super close to an object shows an entirely new world not seen by passers by. Cameron's extensive 25 yr professional photographic career has challenged her to stretch beyond the obvious and try new ideas. Cameron was rewarded with this amazing body of work like no other.
"I was so thrilled with seeing what only I could see"

states Cameron, "it was a whole new world discovered." 
Modern Photography Art
Cameron's need to create unique artwork is her only objective, to not only take her Art Brand to a new level, but to also excite the viewers of her work.
"I always photograph with a goal - to visually resonate with my audience."
Cameron always sets out with her camera to create something new, never done before. There are often many visits to the same location at different times of day and times of the year to achieve just the right image. What may seem like work is not, the passion to create is a very meditative experience - along with a lot of persistence.
New Abstract Art - The Story Behind The Art
The Pure Earth Series was created over several years, many visits downtown to find just the right circumstance. With a macro lens, shiny architectural objects were then explored. Looking through the lens, with many angles, positioning - a new landscape of lines and hues emerged. The colours in the artwork are actually reflections of nearby buildings, grass, lights and even cars passing by. A sunny day would bring very different results than a cloudy one. Lighting played a key component as well as time of day.
"What I love most about this work is imagining what each of those colours are." With reflections, the colours could simply be a combination of hues mixing to create a new one. We are left with mystery around the work and an amazing unique story to tell.
Authentic Art Created On Location
For the most part, Cameron's work is non-altered Original Art. The Pure Earth series are completely authentic, in that they are created on location with creative photography close up techniques and natural light.
No Filters
No Tripod
No Alteration
"My audience definitely know when my work is created in a more original way -

It has a very different emotional connection."
Cameron feels that work that is too over-manipulated can create a lack of connection as it starts to feel not authentic. Meaningful art needs to have a relationship with the viewer, Interior Designer and Art Collector - it must connect through the Artists ability to be consistent and proficient in their work.
Outside The Box
This New Abstract Art also has the creative advantage of being presented in different ways. As a grouping of 4 together or even as shown, turned to vertical format.
"I am always seeking distinctive ideas with art that make

viewers see things in different ways."
Abstract Art has a distinct advantage to mix n match and have your own art collection displayed as desired. Angela creates her work to be versatile and coordinate with your space and your taste, to feel as custom as possible.
Conclusion:
New Abstract Art is sure to please and intrigue now that you have the story behind the work and the creative process achieved.
Being attracted to Angela's art is one thing, but even more so when you are informed about her creative process and dedication to her photographic craft.
Learn more About Angela.   
View All Pure Earth Art Now!