Artwork For Hyatt Capitol Hill Hotel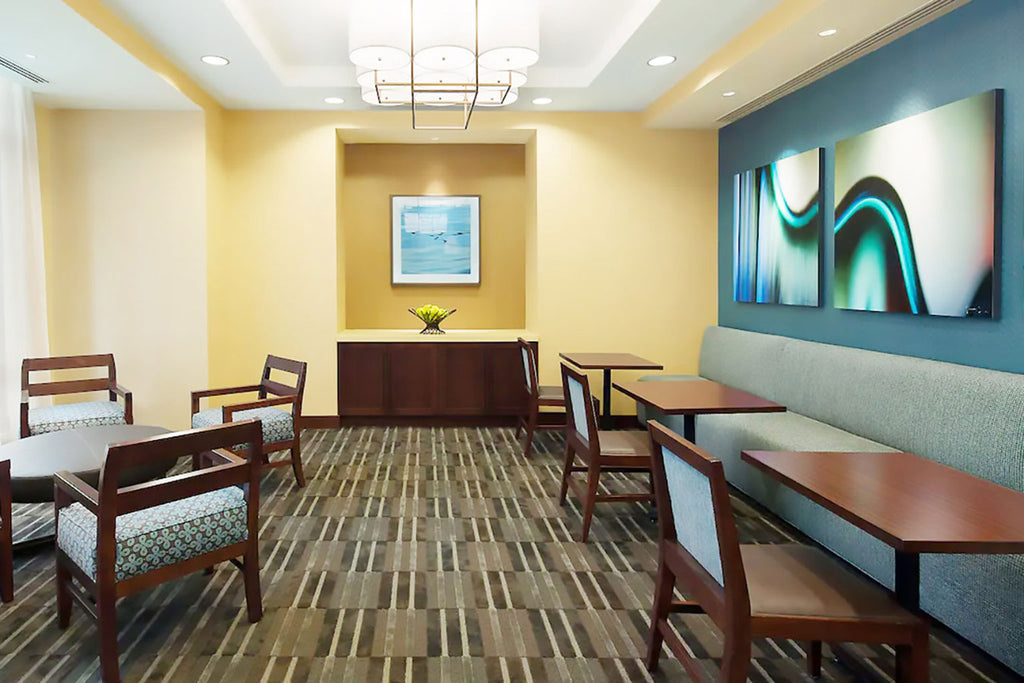 The Hyatt Capitol Hill Hotel in Washington DC showcases stunning artwork that mingles with blue and yellow hues. Angela Cameron and her team collaborated with J Brice Design to create custom abstract art that gives a sophisticated lift to this dining space and guest room art. 
Abstract Art In Shades Of Blue
Blue tones were selected in various shades with a bold yellow wall to set the stage for impact in complimentary colour. The triptych on the right created a visual flow that carries you through the space. 
Colourful Guest Room Art 
This neutral guest room is given a distinctive feel with colourful modern art that brings interest & uniqueness. The water reflection of colour in the art gives impressionistic feel that heightens the guest experience.
Conclusion:
Artwork is important for Hotel interior design as shown here. Art is the finishing touch, the special feel that must coordinate with the commercial Interior Designers vision for the hotel brand, location and guest experience.