How Authentic Art Creates Purpose In Your Space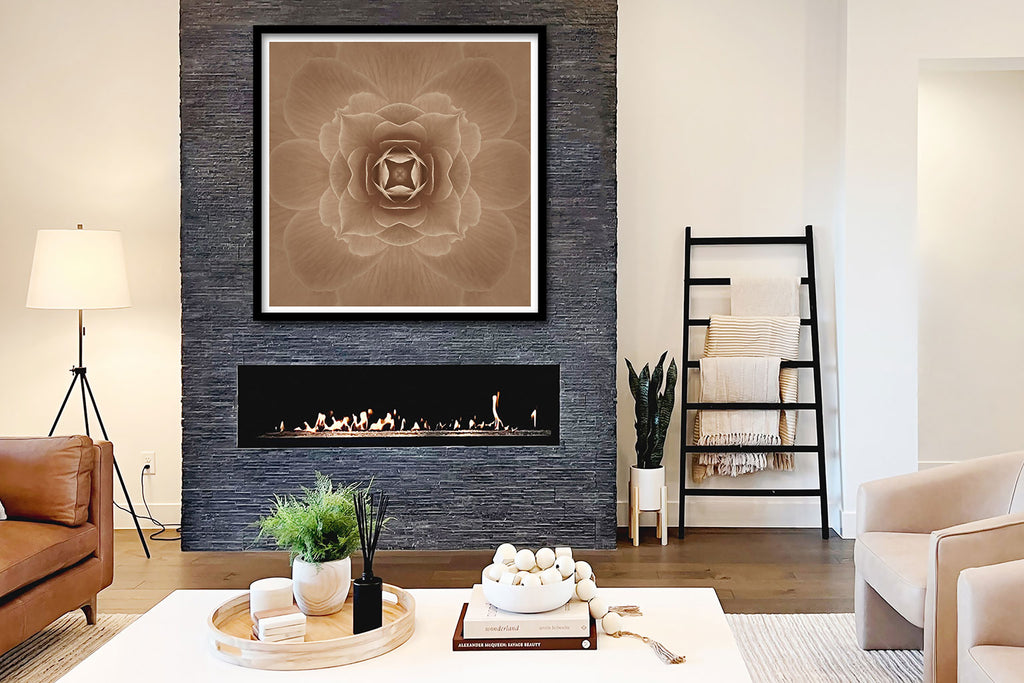 Authentic Art Transforms Your Interior Space
Authentic art is a powerful tool that can be used to transform any interior. Whether your home is small or large, art will transform and add meaning to your room. By choosing thoughtfully curated pieces, you can create a space that feels like your own, and one that you can be proud of. With the right tools and some guidance, anyone can transform their home with art.
What Is Authentic Art?
Authentic means unique art from the artist - artworks that have a distinctive style. Authentic art conveys an emotion that only this artist can do. Through years of hard work and practise, the authentic artist has accomplished bodies of work that are unmistakeable. Authenticity also means emotional and personal ideas that will resonate and take you to a better place, more than just a decorating purchase.
We will explore some great examples below that will bring insight to you and your desire for authentic art that will bring something to you personally for many years.
Organic Collection
The beautiful example shows impressionistic tulip artwork as the main feature in this modern all white kitchen. Without the artwork, this space would feel sterile and bland. The art selection here keeps the modern feel, but adds a distinctive personality that is unforgettable. 
Authentic Art Will Transform The feel Of Your Surroundings
Art can transform your interior with its ability to add personal connection and significance to your surroundings. Whether you are looking for something to brighten up a room or want to change your space completely, art will add inspire you in your personal space and potentially uplift your lifestyle.
The feel of your space is affected by the art you select. Do not worry about art matching your decor and be more concerned with artwork that makes to stop, artwork that you can't forget about - those are the selections that you must consider. Your surroundings are so important - now more than ever! Be aware of the purpose and lifestyle you want to achieve throughout your home.
"Stick to a plan to transform all of your living areas to be
consistent with creating a space you can't wait to come home to."
Authentic Art And Interior Design
Interior design can be a daunting task. It can require hours of planning and a great deal of money. However, with the help of meaningful art pieces, it is possible to transform any room in your home into a beautiful space. Start with a blank slate. Don't be afraid to start from scratch and design a room from scratch, this will give you more freedom to create something truly unique.
If you're looking to update your interior with a bit of thoughtfulness, art can be a great way to do it. There are endless options for both contemporary and traditional pieces, and no matter what kind you choose, they'll add a touch of personality and style to your space. Whether you're in the market for a single piece or an entire overhaul, buying art direct from the artist is a superb option to explore.
Interior Designers are always looking for ways to take their project to the next level. Selecting authentic artwork will help with offering your clients something special. Select from well established artists that can accommodate your specific requests and you can build a great relationship with. Ask for the artists help to select a piece based on your design direction. Artists are also creative thinkers too and usually very insightful and very happy to make you and your client happy.
Finding authentic art that resonates is the goal. Finding more about the artist and their work will help you decide what art piece is best. The story about the art may have a personal connection to your clients home and experience that makes artwork even more dynamic.
Organic Collection
The art perfectly pulls in all the hues in the room. This selection adds a little unexpected whimsey, while keeping the tropical feel alive. Colourful art allows you to accessorize with pillows and throws to further transform the space. 
Authentic Original Art Offers Something Unique
When it comes to art that transforms, sometimes all you need are a few well-thought out pieces of original art. Unique artwork can add personality and character to any room, and can be really transformative if you choose the right pieces. Original art has many advantages - usually its the artists best work and should be considered an investment for your home for the long term. Also Original Art makes a statement that is unique and not typically offered as a mass market art piece. Dedicated artists know the value of their work and make sure their best artwork is priced right for what you expect.
While the art selected here is one colour, it adds a unique graphic quality to this living room. The art certainly helped maintain the earthy feel with the warm colour throughout. The black frame on the art works well with the dark charcoal of the fireplace.
Art Ideas That Will Transform Your Space
If you want to make your living space more comfortable, productive, and aesthetically pleasing, consider transforming it. Art, when displayed in a space, can change the ambiance and feel of the space. It can be used to bring light and happiness, or to create a more solemn or introspective setting. When choosing art for your space, consider what type of mood you want to achieve and select pieces that match that tone.
Conclusion:
Think about your space and find authentic artwork that reflects your taste. If you're into nature, for example, consider finding an interesting piece of nature-inspired art. Or if you love animals, look for artwork with animals in it. The more personal the art is to you, the more it will transform the overall feel of your space.
Choose artwork that's thought-provoking, sometimes it's nice to have something in your space that makes you stop and think, after-all you will be living with your new beautiful artwork for many years.