5 Beautiful Dark Art Ideas For Your Sophisticated Home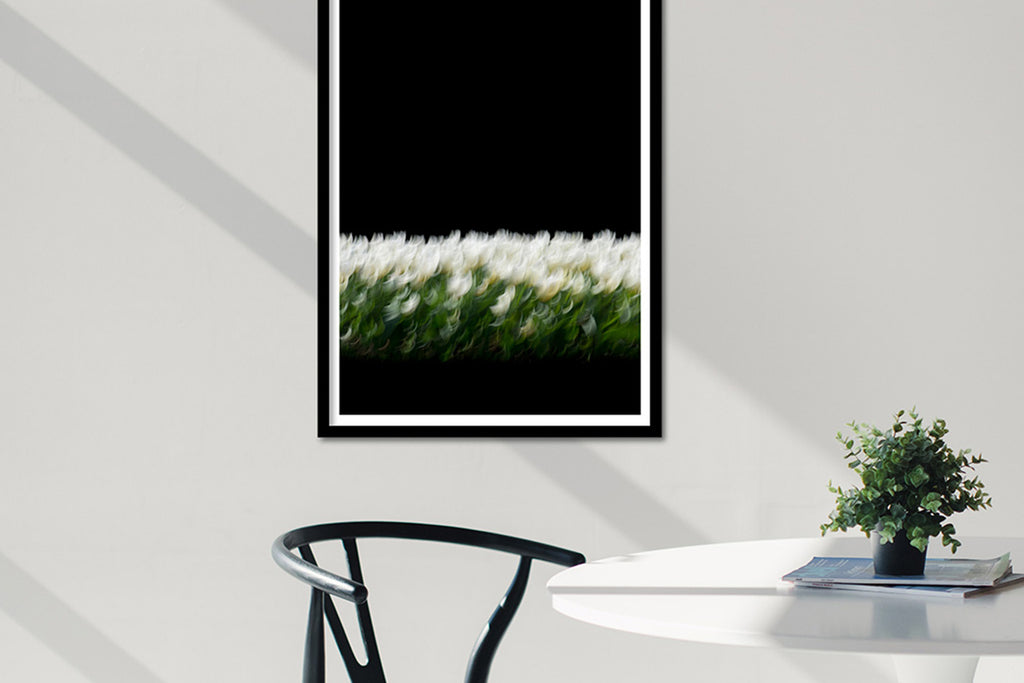 Beautiful Dark Art Is A Positive Addition To Your Luxe Home
Beautiful dark ark art is often associated with negative connotations, but this doesn't have to be the case. There are a number of beautiful dark art pieces that can be used to create an artful home and add an element of mystery and intrigue. Whether you're looking for something to spruce up a room or just want to explore different artistic styles, these pieces are a great option.
The world of art is full of bright, colourful canvases that capture the hearts of millions. But what about the darker side of art? What about the pieces that are just as beautiful, but may be more difficult to see? This article explores the world of dark art, and how it's becoming more and more popular. Art can be found in many forms, including light art that is often seen in galleries, but there is something undeniably mesmerizing and enigmatic about beautiful dark art. This type of art was made for an exclusively artistic audience and is often associated with spiritual and esoteric themes, but intended to be so unique and unexpected.
What Classifies As Beautiful Dark Art?
Beautiful dark art can be classified as artwork that the majority of the piece is with darker tones throughout. The artwork is predominantly dark greys, blues and black - thus the overall intention and aesthetic of the piece is dark and sultry - to create a beautiful serene mood.
Beautiful dark art is a term used to describe paintings, photography and other art pieces that are typically very dark in colour or composition. These pieces can often be quite stunning, and their unique aesthetic can add an interesting element to any room. Dark art refers to paintings and photography that use primarily black or dark colours, and often incorporate no light whatsoever. Be assured, beautiful dark art is in no way dreary or negative. You will see in this article how stunning and positive this artwork can be in your bedroom, living room and dining area.
Dark Art Is Not Intimidating
Beautiful dark art can be quite intimidating, but it doesn't have to be. With a little bit of knowledge and some beautiful pieces to contrast it with, dark art can be incorporated into any room in your home without being overpowering. It's one of the most versatile and expressive ways to express oneself. Whether you're looking for something to fill a room or just want to add a touch of individuality, dark art is a great option.
There is something almost mysteriously positive about beautiful dark art, and this is especially true when it is used in a home of people who love art. This type of art can be used to create a somber atmosphere or alternatively, it can be used to add a touch of elegance and sophistication. Whether you are looking to add some mystery and intrigue to your home or simply want to add some beauty and colour, beautiful dark art can be a great way to do just that.
Depth & Character Of Beautiful Dark Art
When looking for beautiful dark art to add a bit of depth and character and an artful feel to your home, you may be surprised by how many beautiful options exist. From dramatic landscape paintings, deep beautiful mixed-media pieces or fine art photography, there is something to fit every taste and budget. Whether you're looking to spruce up a sparse room or add an air of mystery and intrigue to your entire home, these beautiful dark works of art are sure to impress. Dark art can also be used as part of a decor scheme, as it can create a mood or atmosphere that is completely unexpected yet sophisticated.
See How Beautiful Dark Art Will Be In Your Luxe Home
This article was written to inspire you to think differently about beautiful dark art and how it can be the most uplifting part of your space. Placing dark art on a white wall will add stunning drama and certainly make a statement. Dark art on a dark wall will create an overall aesthetic that gives a mood like no other. This makes a statement about who you are as a person and how you live your life - with uniqueness! Beautiful dark art is not only for the bedroom, any room in your home should be considered for dark art - see examples below to incorporate dark art into your space.
5 Exceptional Examples Of Beautiful Dark Art:
1. A perfect example of dark art in a dark room. This artwork is so dramatic, but completely comfortable here to complete the luxe, upscale feel of the space. Angela's Art is curated for her Limited Edition collection to only have the most unique art not offered anywhere else. 
2. Playing on grey blue tones, this artwork compliments the warm orange accents in the pillows and accents chosen by the Designer. The art is the finishing touch to pull the whole room together, without it, the overall sophisticated feel would not be possible.
3. How perfect is this beautiful dark art piece with a neutral warm bedroom! The dark wood furniture helps to welcome the dark artwork and the overall feel is calm, yet so unique and unexpected.
4. Beautiful simple grey textured art on a teal wall creates an intimate art experience. This art pairing was selected for the master suite by the owner who wanted artwork that had a presence, but not be overwhelming. Dark Beautiful Art was the most suitable option.
5. Angela Cameron's dark art is created with positive emotions and drama. This sultry white tulip artwork looks more like an old world painting with the beauty of nature. Black and White with a hint of green, this one of a kind artwork is timeless and artistic - as intended.  
Conclusion:
Beautiful dark art has a positive vibe and must be considered as part of your art options for your luxe home. Interior Designers also know the importance of offering beautiful dark art to their clients for projects. As you can see in the examples shown here, dark art is dramatic, yet sophisticated especially with dark art subject matter of trees, florals and abstract art that provide a good feeling.
Check out Angela Cameron's artwork now.