Buying Fine Art Photography? Explore Our Best Guide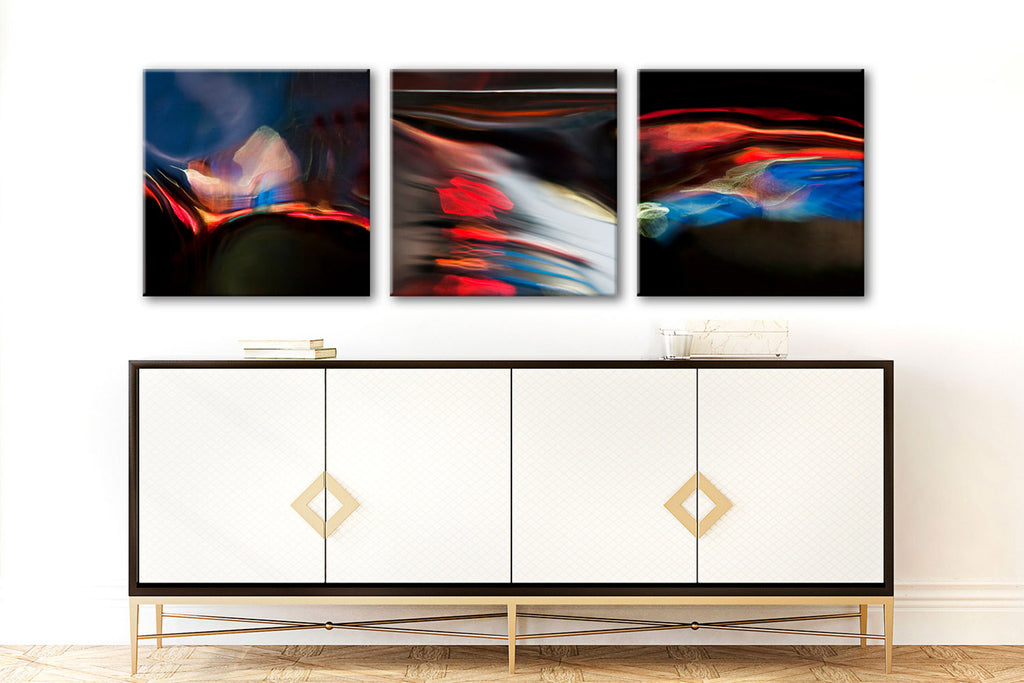 Discover Buying Fine Art Photography Online
Buying fine art photography can be challenging, but in this guide we will explore the best tips and examples to help with your purchase. When it comes to art, photography is one of the most popular mediums and has numerous advantages over paintings. That's what makes buying fine art photography so important - you're investing in something special and must use the opportunity to connect with the photographer. No one can offer the best information than the fine art Photographer themselves - the inspiration, the process and the dedicated portfolio of expertise.

Uniqueness is Everything! Captivating abstract art that is truly one of a kind will always be a great fine art photography investment.
Tips To Consider When Buying Fine Art Photography:
Do your research. Just like with any other type of purchase, it's important to know what you're buying before you buy it. Check out the photographers website, about page and blog. You will get a good sense of their expertise and aesthetic that should appeal to you personally
When buying fine art photography you are investing in a story, and often times an emotion. Because of this, it is important to take your time when making a purchase and be sure that the photograph is right for you. Take a few days to come back to the piece to make sure you still have a strong connection to it.
Reach out to the artist. You will gain confidence when the artist responds quickly, answers your questions and offers more info about the specific fine art photograph you are buying. Buying direct from the artist these days is quite acceptable and often a better experience. Artists are far more business-like and can offer more personal info and ideas about you, your space and how they can make it even more special.
Spend Good Money - good work, unique work deserves what the artist is asking. The artist knows the value of their work and also the uniqueness. Fine Art photography will be in your home for many years and is worth every penny.
Pure Earth D / Angela Cameron
Don't forget about buying distinctive fine art photography for your office. Artwork should inspire and be timeless in your space.
Why Choose Fine Art Photography?
When you are buying fine art photography there are distinct advantages over other forms of art such as paintings. Fine art photography has made a huge comeback in the last decade and more and more people can appreciate this fine art form and its unique aesthetic. Fine Art photography has become a valuable investment and collectable art sought after by enthusiasts worldwide.
In a world where people are constantly surrounded by digital images, it can be hard to find photography that is truly unique. Fine art photography is a genre of photography that is often overlooked, but it offers a unique and beautiful perspective on the world. Fine art photographers use their vision and professional cameras to capture the beauty of the world around them, and their photos often evoke strong emotions in viewers.
With fine art photography, the photographer seeks to create a work of art, using photography as the medium. This can involve creating abstract images, or photographs that tell a story. Fine art photography can be a very personal form of expression, and it can be a great way to share your creative vision with the world by selecting it for your personal space. Buying art by artists directly has huge benefits for you the buyer.
Select 2 artworks that coordinate together to complete the visual story. This art pairing makes a simple statement in modern nature aesthetic.
Reasons To Choose Fine Art Photography Instead Of Paintings
Wide variety of sizes - fine art photography prints can be customized to your specifications. Artwork that fits into your space exactly as needed, is the perfect piece of art that adds a distinctive touch.
Framing Options - photographs have more ideas for framing to suit you and your home. With or without a matt, shadowbox framing (my favourite) and a multitude of framing colours and options - this makes buying fine art photography even more special.
Colour Adjustment - Some Photographic artists will further the client experience by offering a slight colour adjustment to the artwork - again to enhance and customize to coordinate with your space.
Triptych & Diptych Art - most fine art photographers are happy to divide one art piece into 2 or 3 pieces as per clients request. Some Interior Designers prefer art in a few pieces to add interest and intrigue.
Convenience - Printing & Shipping and producing fine art photographic prints is far more efficient and cost effective. Interior Designers love working with established Photographic Artists for just this reason. Receiving your fine art selections within a few weeks is a huge benefit!
This abstract art collection completes a story about colour, shape and lines. Triptych artwork can be displayed in different configurations, especially in square format.
Fine Art Photography: Buying A Timeless Investment
Buying fine art photography can be a timeless investment that will last for generations. Fine art photography is not about capturing a moment, it is about creating a piece of art that connects. The photographer has the ability to control every aspect of the final product, from the composition to the processing, to the final art piece - even custom sizes that can be a perfect fit for your space.
The fine art photographers expertise is to compose the image, control the lighting and many other factors which results in a beautiful and unique photograph. Fine art photography can be used to capture a variety of subjects, from landscapes to portraits and abstract art. The most dedicated fine art photographers have a superb selection for artwork with unity that tells a story about their mission and vision for their work. It's important to view a photographers body of consistent work that you can be sure of their expertise that will ensure the value of the work you are purchasing.
Angela Cameron has perfected her style as Artistic Photography that resemble paintings. Her non-altered technique features brush stroke style with her camera that evoke emotion and connection. Take note of examples of her work showcased throughout this article and check out her New Art Editions now.
Conclusion:
Buying fine art photography can be one of the most satisfying experiences art enthusiasts will have. The time spent to connect with a fine art photographers work you are interested in, will not be wasted. Every photographic art piece has a story that the artistic photographer is able to and happy to include you, as art buyers should know all about the artwork they are investing in.