These Cloud Art Examples Will Uplift Your Space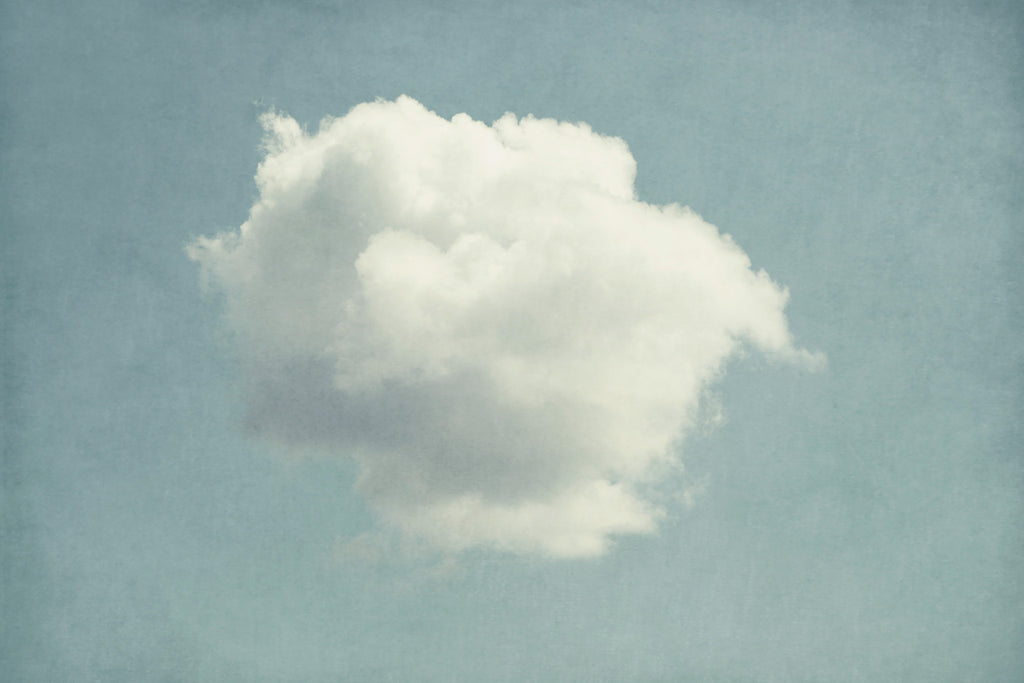 Connect To Beautiful Cloud Art
Cloud art is universally appealing while uplifting each of us at a deeper level with light and airy subject matter everyone worldwide can relate to. Swirling, whispering and drifting formations and countless configurations - clouds always deliver meditative beauty in a timeless way. Presenting clouds in an abstract way means a more non-literal viewpoint.
Artist Angela Cameron has created this stunning abstract cloud art collection to bring uniqueness to you, visually. Her ability to capture clouds in an abstract way creates more interesting artwork for your space
Cloud Art Wants Us To Surrender Within Our Thoughts
While we may take clouds for granted as they are commonplace, but Artist Angela Cameron captures details we can appreciate further. Her attention to shape, tones of grey and composition allow the romantic feeling to evoke emotion that connects with you. Cloud art is a must for almost everyone who wants to bring a light and airy feel to their space. Clouds are universally appealing too. 
A unique moment in time is created on location making this 
collection even more authentic in connecting with you, the viewer.
.
Cloud Art Examples For Your Space
Sculptures in the sky! Cloud Art delivers an array of billowy shapes, tones of blue-grey and majestic vistas that are soon to change and disappear into thin air. The texture and feeling are sublime in any room of your home, not just the bedroom.
The inspired home will appreciate the simplicity but also the gentle impact and authenticity. Meaningful Art evokes emotion and resonates for timeless memories and enjoyment in your space. A single cloud or a landscape like cloudscape, peaceful cloud art will always be timeless artwork - an easy selection for any room.
Welcome Home! Be inspired by stunning cloud art for your foyer. Shown here, Nimbus Cloud art contributes to your best home with welcoming style. 
Just Breathe: This Cloud Art Connects You
Clouds can represent strength and inner consciousness to reach your goals. The metaphor of breathing, air, vast openness is the feeling evoked. Wisdom and clarity also play a part in the presentation of cloudscapes. Cloud Nine features bold white foreground clouds with rich blue background clouds creating billowy details and depth to this fine art photograph. Angela Cameron has the most distinctive Cloud Art Collection in various forms, hues and styles. It's one of her most popular bodies of work that everyone can be inspired by.
.
Cloud Art With Vintage Texture
Enhanced with a painterly texture, the Vintage Cloud series discover simplicity with just a single perfect cloud. Floating through the air over the ocean, this fine art piece is compositionally centred, deliberately, to add to the minimalist style. Cameron captures original cloud art in the evening hours when the light is warm and graceful. 
Cloud Green & Blue / Cloud Art Collection / Angela Cameron
This dreamy girls room inspires every morning! This vintage cloud art is the perfect art diptych that is timeless and sophisticated.
Light & Airy - Cloud Art Inspires
While we all take clouds for granted, Angela Cameron's Cloud Artwork brings us to a place of appreciation. This abundant subject matter is all around us, but we must appreciate fine art photography that captures a feeling, a moment in time. Cameron pays attention to detail, light and the right place to create stunning cloud artwork like no other. Having cloud art on your wall will always uplift and inspire you and any room you display Cloud artwork. 
Conclusion:
Cloud Art is one of the most significant subject matter that will always please you and bring nature home. Living with inspiring cloud art will bring an airy feel to your space which is so important in our new lifestyles enjoyed more at home. 
Notice the clouds in the sky next time you are out, be motivated to observe and connect to our earth and all the nuances we must enjoy and appreciate. 
 View and shop all of Artist Angela Cameron's Limited Edition Dreamy Clouds Now!