Muse Hotel NY Guest Room Artwork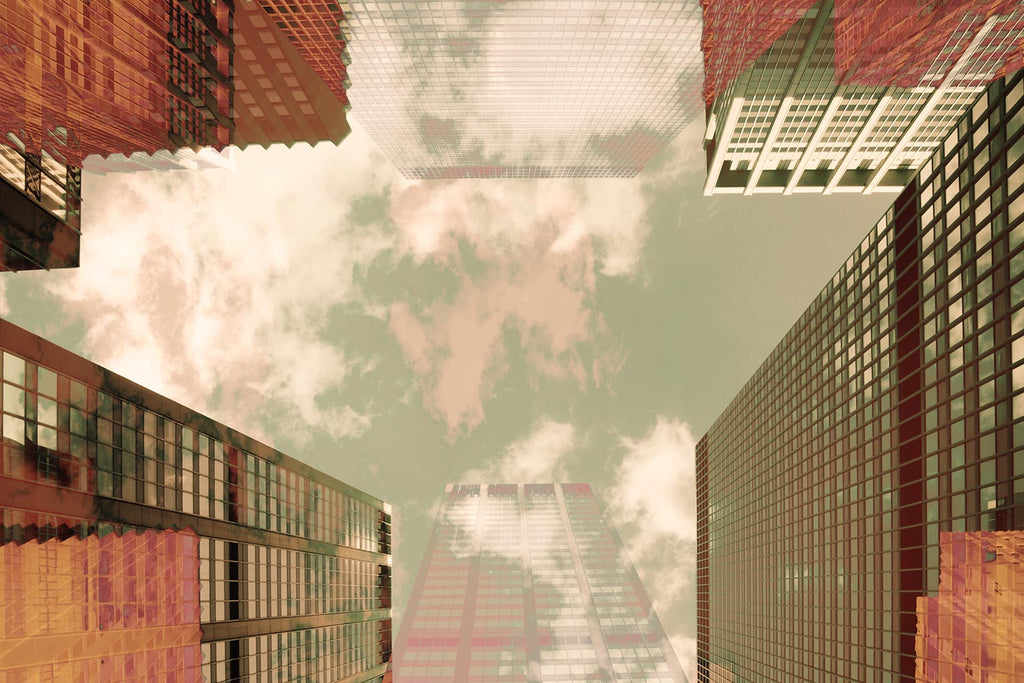 The Muse, A New York Boutique Hotel required custom guest room artwork that would resonate with guests and the owners vision for this city location. Angela Cameron's artwork was the perfect choice for this client as owner wanted unique art that makes a statement for her guests and uplift the aesthetic and vibe for guests. 
This is a great example of having single, impactful artwork on the walls instead of large art pieces. The single works are so bold and graphic that more artwork could overwhelm the beautiful Interior Design aesthetic. Simple frames with white matt give the art presence, yet coordinating perfectly with the Interior Design intention.
Art selected for the sitting area features colourful abstract New York buildings with multidimensional layers of texture. The bathroom art is neutral and calming bubble subject matter - adding a sophisticated fun vibe.
The art adds that special finishing touch through relevant subject matter and colour that pull the whole space together. 
Custom Hotel Room Artwork
Art for Boutique Hotels is becoming more exclusive and custom as hotel owners are realizing the impact it has on their guests, especially return guests. Timeless artwork will stand the stand the test of time for Boutique Hotels who need to remain unique, yet current. 
View our selected projects to see more completed hotel projects.