Luxury Hotel Decor In Chicago Marriott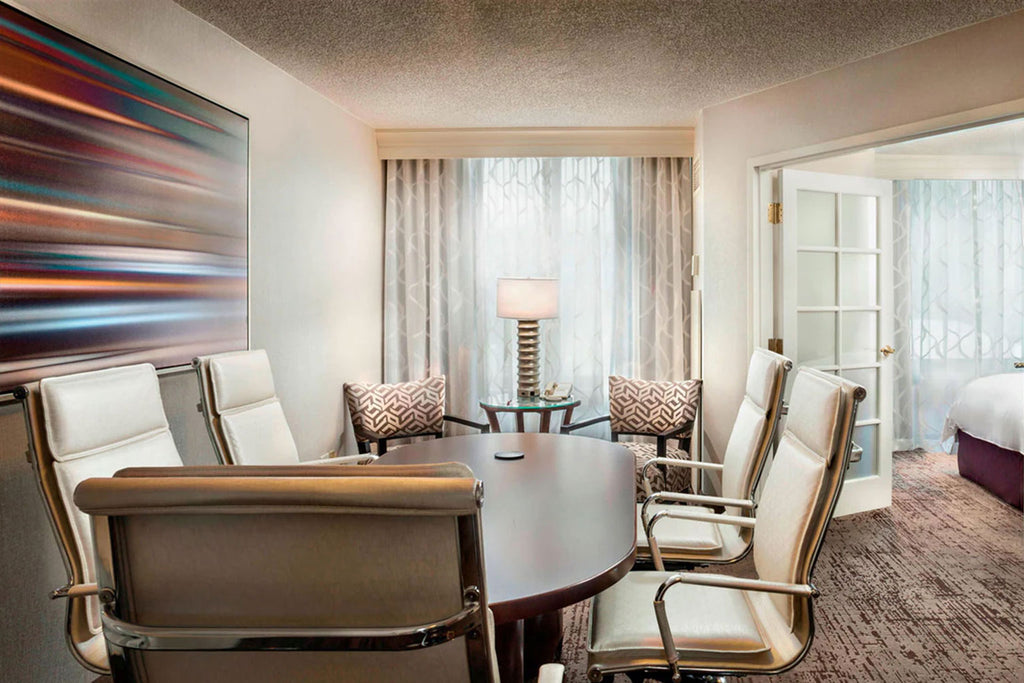 Oversize modern colourful art was selected for this Chicago Marriott Hotel. Artwork (printed on canvas with float frame) was 8ft wide x 3 ft high for each of 300 guest rooms and dining area. The large scale art filled a large wall expanse and added contemporary style to the neutral space. 
Artwork is a key part of the hotel design experience, now more than ever. Marriott continues to play a part in specific selections of art that lend to their hotel brand aesthetic. 
Angela Cameron Art And Marriott
Angela Cameron has worked with Marriott Hotel brand for several properties including: Chicago Marriott, Potomac, La Live Marriott and Norfolk Marriott. The Marriott brand is very selective about art and recognizes Angela's work as unique and timeless.