International Color Awards 2023 - 16th Annual | Angela Cameron Awarded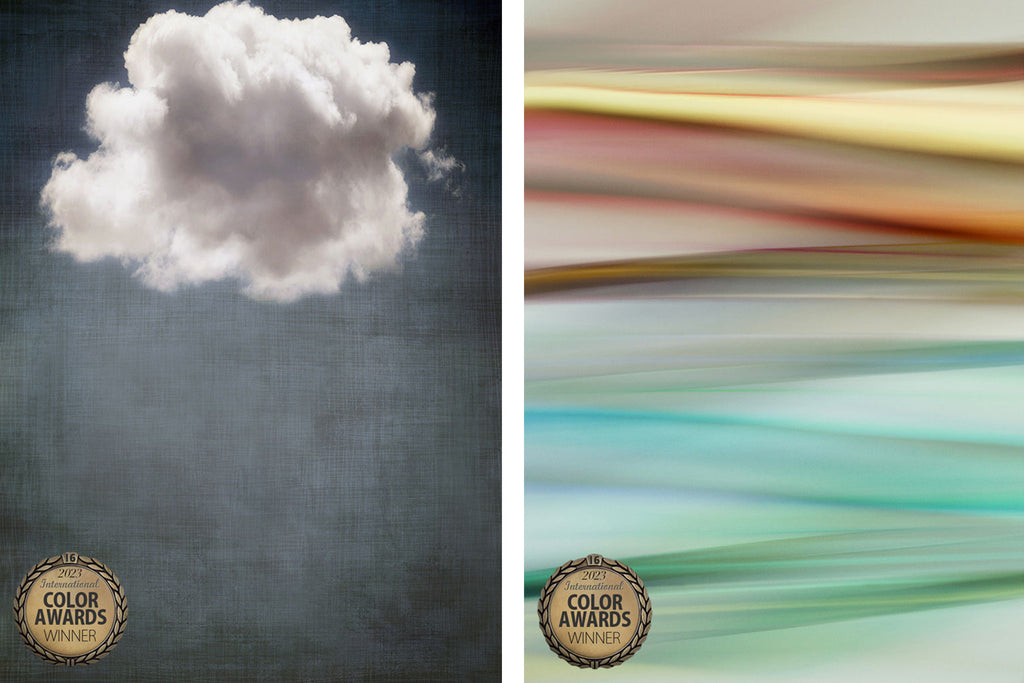 The International Color Awards has recognized Angela Cameron's photography in several categories. This prestigious yearly Photographic competition sees thousands of entries from Professional Photographers from all over the world.
16th Annual Awards this year 2023 consists of numerous categories including: abstract, architecture, fine art, people, still life etc. The 25 person jury consists of curators and experts from the J Paul Getty Museum, Clamp NY, National Gallery of Art, High Museum of Art, Photo Eye Gallery, The Art Channel London to name a few. 
Angela Cameron's 4 out of 6 entries received Honorable Mentions and Nominees for architecture, fine art and abstract categories in the Professional division.
Cameron has been achieved many awards of the years of her fine art photography career and continues to produce creative, innovative artwork to further her vision and mission of pushing the boundaries of photography.
Here are the 4 images for the 16 Annual International Color Awards 2023:
AFLOAT - This single cloud caught the judges attention with an Honorable Mention in the Fine Art Category. This fine artwork is simple and impactful with a white cloud on a textured deep blue background.
BOTANICAL LANDSCAPE - Create thinking with simple, yet beautiful botanical leaves turned vertical creates a unique landscape from nature. This artwork awarded an Honorable Mention in the Abstract Category.
COLUMNS 2,4 - Recognized in the Architecture category as Nominees, these 2 images of columns captured at many times of the day focuses on beautiful gradations of light on each column.
In the Abstract Category, Angela Cameron was the only Canadian to be awarded in the Professional Winners area - all entries can be viewed https://www.colorawards.com/gallery/16thannual
Angela Cameron's work continues to evolve into a higher creative vision more than ever. Her continued passion for photography (for many years now) helps us to appreciate her creative mission and innovative thought process.