Discover 7 Abstract Landscape Photography Art Examples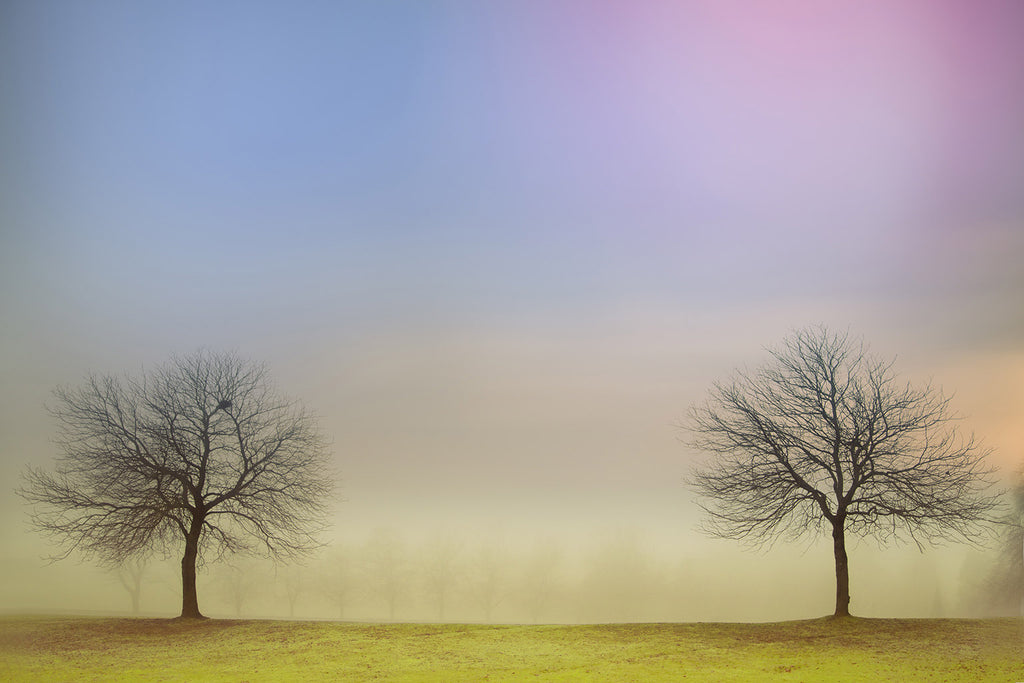 What Is Abstract Landscape Photography?
In Abstract Landscape Photography, the photographer captures the beauty of the world around us in a completely unique way. This type of photography is all about capturing the world in a completely new and different way, one that is not constrained by the traditional rules of composition. This allows the photographer to explore their creativity and imagination, and to create stunning and one-of-a-kind images.
Abstract landscape photography is a type of photography that focuses on the shapes, colours, and patterns that make up the landscape, rather than the objects within it. Abstract photography often uses long exposures, wide-angle lenses, and other techniques to capture the beauty of the natural world in a unique way.
Abstract landscape photography seeks to capture a non-obvious view of the natural world only seen by the photographer. This type of photography often uses creative compositions and unusual perspectives to create images that are both visually stunning and thought-provoking. If you're looking for a new way to explore the world around you, abstract landscape photography is definitely worth checking out. There is an intuitive element to this type of abstract photography through years of experimentation and executing a consistent style. The artist/ photographer is truly dedicated to the creative process and thus it shows in their strong portfolio of work.
Elements Of Abstract Landscape Photography
Abstract landscape photography captures the scene in a way that emphasizes its shapes, colours, or textures. This type of photography can be used to create a mood or feeling in the viewer. To create an abstract landscape photograph, the photographer must first find an interesting subject. Once the subject is found, the photographer must then use compositional elements to create an abstract image.
In abstract landscape photography, the photographer seeks to capture the essence of a scene rather than its literal representation. This can be achieved by focusing on specific elements such as light, texture, or line, and using them to create a unique and evocative image. By isolating these elements and playing with their relationships to one another, the photographer can create an image that is both visually stunning, emotionally resonate and transform.
The artistic photographer sees in a way that emphasizes the shapes, colours, and lines that make up the image, rather than the overall picture. This type of photography can be used to create interesting and unique images that are not easily replicated. When we think of landscape photography, we often think of expansive vistas with grandiose mountains or pristine beaches. However, abstract landscape photography takes a different approach, emphasizing the shapes, colours, and patterns found in nature. This type of photography can be used to capture the beauty of everyday scenes that might otherwise go unnoticed. By focusing on the small details, we can appreciate fine art photographic images that are both unique and arresting.
Abstract Art Definition
Abstract art can be defined as painting, sculpture, photography, design, or any art form that does not objectively nor accurately represent visual reality. Abstraction directly opposes figurative art and anything that directly delineates a subject or object. Many artists intend their abstract art to be relatable without being too literal. A reference to the ocean or landscape is for the viewer to interpret, which makes abstract landscape art even more interesting and makes a unique statement.
Abstract Landscape Photography VS Abstract Painting
Abstract landscape photography is a newer version of abstract art. Most people think of paintings when seeking abstract art in general. We need to bring a new idea to the art world and bring abstract landscape photography as a superb option for art for investment and for your home. Fine art Photographers who create abstract art are experts in the creative process - some even would argue it's more difficult as Photographers have to rely on the location, light and other external circumstances to create abstract works of art. Painters have the distinct advantage of creating in a studio in anyway they want.
Abstract landscape photography is a true artistic process that takes many years to perfect and be consistent in creating a solid portfolio of work.
7 Stunning Examples Of Abstract Landscape Photography Explained Below:
1. This Las Vegas at night fine art photograph captures the energy of a colourful city with lines of colour throughout. The vibrancy is further heightened with abstract interpretation of the city lights with non-literal presentation.
2. Surreal - This fine art piece is well named! The abstract feel of this tulip field creates a unique viewpoint while being modern and simple as well. The idea here was to keep the natural hues with an abstract landscape edge. All artwork featured here is Angela Cameron's artwork.
3. Exploring a busy city at dusk creates unique abstract art with a contemporary twist. No alteration was utilized to keep this fine art photograph feeling more authentic and creative. We now appreciate lines and colour in a new way.
4. When the literal thinking is removed, we are left with an intentional emotional connection. Shown here, this artwork explores just colour with softness that resembles a foggy landscape. Your interpretation is needed to make the art special to you.
5. Pure Earth B - Abstract landscape photography doesn't have to be found in the landscape. This stunning fine artwork is a close up photograph in man made objects. Abstract art can be created anywhere through careful observation that others miss. That is the artists goal, afterall.
 6. Quiet Forest B - Simple trees are made abstract with unexpected modern style. While we know what the subject matter is, we can appreciate showing it in a different way. Beautiful natural light and neutral hues make this an exceptional fine art photography statement piece.
7. Bringing symmetry to art composition creates simple abstraction. The colourful fog also connects an element of surprise and mood. Angela Cameron created this piece on a foggy morning with many exposures to add natural colour throughout.
Conclusion:
Abstract Landscape Photography offers so much for art enthusiasts, art collectors and Interior Designers. It's a unique medium that captures the essence of nature with a modern abstract edge.
We must appreciate fine art Photographers such as Angela Cameron that consistently create unique works of photographic art that bring abstraction to a new level. 
See more of her Abstract Art For Sale Now!