8 Meaningful Examples Of Positive Space Art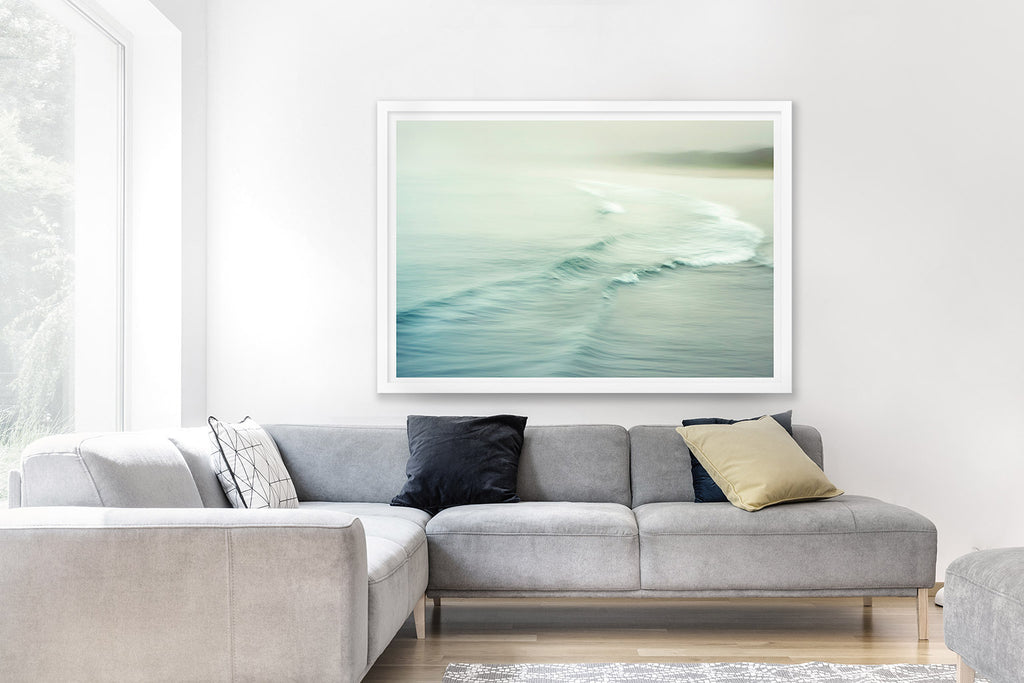 What Is Positive Space Art?
Positive space art is defined as art that creates a good feeling in the viewer. Its art that reaches your inner self with emotional connection. Positive space art will define the feel of a room, it will dictate how the room is lived in, appreciated and how people will live in that environment. Positive art often has less black and white tones - more mid toned pastel hues that evoke your inner spirit. Positive art also is relatable, landscapes, trees, florals and ocean subject matter are the most common. We view art and react to art in relation to subject matter we relate to, the colour throughout the art piece and also the style of art - abstract, impressionism, nature etc.
In art, positive space refers to the area that contains the main subject or objects of the artwork. The negative area or background around it then becomes negative space by default. It's important to note that both types of spaces have equal importance in creating a balanced composition - it's all about playing with these two elements together for a visually appealing result.
6 Reasons Why You Need Positive Space Art
1. Everyone deserves a positive space in their life. A space where they can relax, be themselves, and feel good.
2. Creating a positive space can be easy with art. There are many different types of art that can help create this space, such as painting, drawing, fine art photography, and more.
3. The best way to create a positive space is to use art that reflects your personal style and interests. If you live by the sea, choose seascapes that inspire.
4. Everyone has their own way of expressing themselves, and for some people, that means using art.
5. Creating a positive space through art selection is a great way to express yourself and your home. Live Everyday With Beautiful Art!
6. The best way to create a positive space with art is to select art you love. Be aware of how the artwork makes you feel and does it create positivity within you.
Art Has The Ability To Create Positivity
Art has the ability to transform any space to be positive, whether it be a room in your home or an entire office space. It can be used to create a sense of community, bring people together, and make them feel happy. In this article, we will explore how to use art to create a positive space in your life. Art has the ability to affect moods and emotions, making it an ideal tool for creating a positive space. In a world that is often filled with negativity, art can be used as a means to surround yourself with positivity. By incorporating art into your life, you can increase your happiness, improve your mood, and boost your overall well-being. Positive space is an important part of any artwork, defining and emphasizing its main elements. It can be used to create a powerful composition, drawing viewers into the artwork and adding depth to the overall design.
Positive Space Art Promotes Your Best Life At Home
Positive spaces with carefully selected art will take your space to a new heightened level. Art is the finishing touch and can set the stage for a space, for not only colour but also the feel of the space you want to achieve. Bedrooms will appreciate relaxing art that explores calm and serenity. Living room art selections will often be large with colour and style that add a vibrant edge to the room. Dining rooms need art for conversation that creates an environment for entertaining. Your personal art preference also will dictate your taste, your own style of how you live your best life at home.
8 Examples Of Spaces With Positive Art And Why They Work:
1. Cloudscape Art - Any space will be uplifted with simple, neutral cloud art. We relate to clouds in a positive manner and even more so in your home. Clouds are universally appealing, make us appreciate our natural environment and we never seem to tire of them!
2. This artwork takes this kitchen area to a new level with stunning abstract black and white tulip artwork. The entire space is completely new, it feels unique and sophisticated, just with one piece of distinctive artwork. 
3. Misty ocean art always connects and has a very positive vibe. Beautiful art that evokes a mood will change the whole feel of the room, especially in a large oversize framed art piece. Make this art the jumping off point for the design theme playing into your love of the ocean.
4. 5. 6. Here are some great examples of smaller art for niche areas of your space. Positive art can be smaller and more intimate, but are selected for their meaningful aesthetic. The key is to fall in love with the artwork, find a corner of your home that the artwork will play a small part in the overall feel you are trying to achieve.
7. Diptych Cloud Art - simple cloud art, best displayed as a diptych. Hanging 2 or more pieces of similar art will create a positive space and story about your room. 
8. Art can be impactful in restful neutral hues. This bedroom with dark wood perfectly suits this seascape artwork blending the tones of the entire space. Art pulls together the Interior Design scheme, while creating relaxation and calm. Timeless artwork will always in in style, buy what you love, connect with the artist and pay the cost for quality artwork. 
Conclusion:
Positive space art will lend itself to achieve your best home lifestyle. It is one of the most important components when selecting items for your space that is personal and important to you for many years. 
All artwork featured here are created by Photographic Artist Angela Cameron. Her extensive portfolio and years of dedication continues to allow her creating unique artworks in a variety of styles and subject matter. 
View Angela's New Artwork Now!