9 Awe-Inspiring Art Pieces Will Take Your Breath Away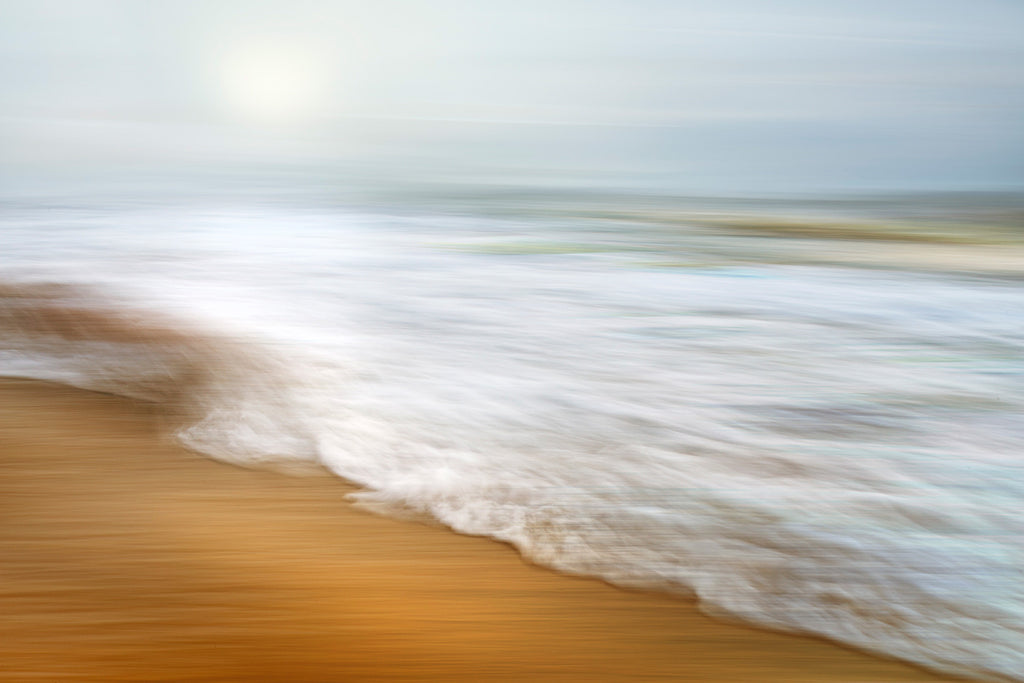 9 Stunning Awe-Inspiring Art Pieces
Awe-Inspiring art has the ability to express a particular visual message through a medium in a creative way. We have all seen artwork that has left us feeling breathless, feeling as though we have been transported into a different world. The beauty of art is that it reaches into the depths of the soul and captures something that can't be seen in just words.
What Makes Art Take Your Breath Away?
Many people think that it has to be the size, colour, or even the subject matter of artwork that makes it particularly interesting. This is not always true. There are other factors that can make art awe-inspiring enough to take your breath away, which you should keep in mind when choosing art for home or office decor. The art of capturing a moment in time is not as easy as it seems. The compositions, the colours, and textures all must create a perfect harmony to create an astounding piece of art that connects to you, the viewer.
Art Evokes Emotion
Art is captivating because it has the ability to evoke emotions and spark thoughts. It's a way we access knowledge and express our thoughts through symbols, images, words, and sounds. But it's also about the responses we don't expect.
The concept of art is a difficult one to comprehend. It can be defined as an aesthetically pleasing form of expression, but what does this mean? In the world of art, there are many different types of creations including photography, paintings, sculptures, dance performances and even poetry. However, not all art has the same effect on people. Some creations have a way of awe in the viewer and taking their breath away. 
Art Allows You To Escape From The Everyday Routine Even For A Few Minutes
Think Deeply About Awe Inspiring Art
A stunning piece of art can make us think deeply about how we look at the world and our place in it. The feeling of amazement, joy, and inspiration often leaves us speechless as we stand before the incredible work of another person. The simplicity and complexity that we feel when we see a work of art is something that we're not able to easily articulate.
Have you ever walked through a museum and found yourself wanting to stop every few feet? You become inspired by the artwork, overwhelmed by the beauty. These pieces of art are what make museums so special; they are an experience for all five senses. They can transport you to another time and place, allow you to feel the emotions that were conveyed during the moments they were created. Why is it that some pieces of art can transport us like this?
Escape The Everyday
Art is a form of expression and should help you escape the everyday. It is a way to express what you're feeling, how you view the world, or what something seems like.
Art can take many different forms and it can also be seen in many places. A lot of people say they never seem to have a spare second with all their busy schedules but art allows you to escape from the everyday routine and even just for a few minutes, maybe even an hour, let your mind wander and find peace.
Whether it be Ocean Art, Cloud Art or Organic Art, be mindful of the subject matter of the art that resonates with you to take you to a new emotional place.
Here Are 9 Awe-Inspiring Artworks And What Makes Them Special
This unique seascape features many textures and layers of pastel colour gives us a relaxing vibe with scenic impact.
2. This magnificent seascape captures the end of the day with sunlight kissing the white caps of the ocean waves. 
Abstract art that resembles meaningful artful seascapes like no other. Truly Angela Cameron One Of A Kind Artwork!
4. Beautiful abstract art of watery shapes and colour. Angela Cameron captures the beauty all around us with her keen observation.
Relaxing hues in pastel evoke serenity and calm. This seascape of texture and layers is one of Angela's most popular artwork pieces.
6. The Atlantic Ocean gives us thought-provoking foggy days with sea-foam green water. This light and airy seascape captures the end of the day with stunning warm tones.
7. So Unique! The morning holds quiet natural light on the West Coast as the sun peeks through the clouds. This amazing beach carries us through the day with inspiration.
The Oregon Coast has amazing gentle light that brings out the texture and colour throughout. One of Angela's favourite places to photograph.
9. Capturing the grass on a breezy day! Angela follows the blowing grasses as the wind blows to create this exceptional nature art piece.
Awe-Inspiring Art Examples In Your Home
View examples of Awe Inspiring artwork in Clients homes. Be inspired about how this stunning artwork impacts you and your space. You must love the art you live with, and these art ideas do just that! Beautiful art that evokes emotion and connection is for those who love time spent at home with friends and family. Your best life begins with your meaningful home.
Fluent / Seascapes Collection
This neutral space needed artwork that the Client can relate to. The ocean is nearby and now the feeling of the sea greets you everyday. Subtle light, romantic hues and gentle texture, this distinctive oversize artwork is truly one of a kind.
Pure Earth Series 
More is More! Cameron's artwork is often created in groupings. Art that relates to each other to complete a story is essential for your living room. The narrative adds impact and intrigue. 
Conclusion:
Hope you enjoyed this amazing awe-inspiring collection of artwork all created by Angela Cameron and they truly took your breath away!
Awe-inspiring art must create memories for you, resonate with you and must be a part of your meaningful lifestyle at home.
See more of Angela's artwork here. All art can be ordered online with many sizes offered - framed & prints.