Discover 5 Colorful Beach Statement Art Pieces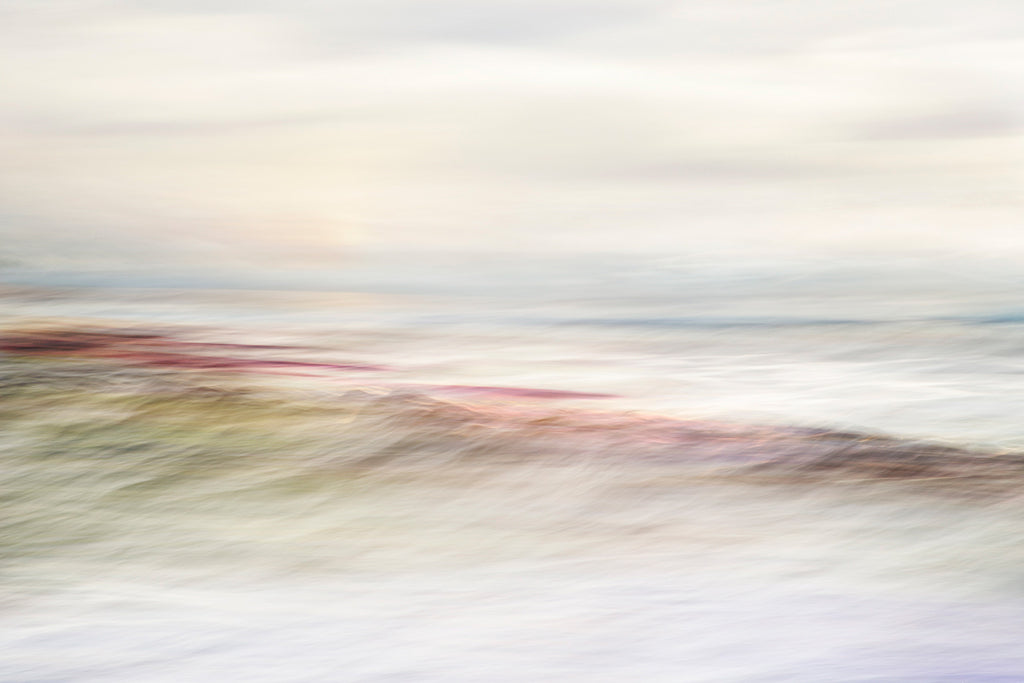 Discover Colorful Beach Art For Your Home
Beach art has always been a popular way to get away from the everyday and spend time with friends or family. But now, there is an even better option: bringing the beach home in a unique work of statement artwork.
Colorful Beach Art will inspire and connect you to the ocean as if you are still there. The colours of the ocean can be mesmerizing, and they are the main focus of these beach art masterpieces. People love to go to the beach for relaxation and enjoyment, but also want to bring the beach home. Whether it's a sunset or a sunrise, the colours are always beautiful and unique.
Many people turn to beautiful pieces of art of the beach for their home to live with year-round. In this article, we'll take a look at some of the most beautiful beach art, created by Angela Cameron, and see just how amazing the colours can be.
5 Beach Artworks That Make You Wish You Were On A Beach Right Now
A rainbow of colours fills this beach artwork. As the sun sets, beautiful warm hues mingle over the water and the sky. This painterly fine art photograph has many textures that look like brushstrokes. Created on the West Coast, artistic textures evoke the emotion intended with this piece.
Aptly named, this colorful beach art has almost every hue that creates a meaningful vibe. The Pacific Ocean has the best light at dusk. Angela Cameron captured this image with many exposures that added color and texture throughout.
With subtle abstraction, this unique beach artwork captures a seaside location as the tide recedes. We can appreciate the rich hues and uniqueness created by Angela Cameron.
Pink, Blue, Yellow and Orange - this stunning beach artwork explores color in every ripple and wave. Intended to have a painterly feel, this beach art will transform your home with beauty and grace.
The pastel hues spans the length of this beach holds so much texture and subtle waves. The beautiful hues are a testament to Cameron's skill and creativity. Her original beach art is a celebration of life and all of its colours to remind us of our love of the sea. Beach art can take many forms, but the common theme is that it should be playful and easy to look at.
Appreciate The Stunning Colours Of These Beach Art Masterpieces
Beach art is an ever-growing genre that reflects the unique and diverse culture of the beach community. Whether it's a playful piece created by a child or an intricate piece by a seasoned artist, these pieces of art are often the highlight of a summer day at the beach. These beach artworks have so much unique colour its hard to choose just one favourite.
Beach art is one of the most popular and iconic forms of art
Your Beautiful Home With Beach Art
There's nothing like a beautiful home with beach art that just feels inviting and comfortable. Whether you live near the ocean or simply enjoy looking at pictures of it, adding some pieces of your own to your home can be a fun way to show off your love for the water. Beach art never goes out of style based on your love of the sea. Select art you love that speaks to you, personally. By choosing beach art pieces that reflect your personality, you can create a space that feels like a beach home no matter where you are.
Beach Art Brings A Calming Aesthetic
The process of creating beach art involves the right location with the right light. Coming back to the same place at the right time is essential to capturing the aesthetic of the sea. Angela Cameron uses in-camera techniques to create many layers of texture and colour that create all of her unique works. Her beach art brings a visual symphony with a painterly feel that clients want for their homes to bring the feeling of the sea indoors.
Angela Cameron creates meaningful art that connects, especially of the ocean. Capturing all the nuances, texture and hues of the sea, Cameron continues to explore and create ocean art that resonates with you at home. The importance of art in your home makes this artwork a key choice to bring serenity and calm.
Conclusion:
If you're looking for a creative way to spruce up your summer home, consider bringing some beach art home. Whether you're a fan of the beach or seascape art, these pieces can add some rich pastel colour and interest to any room.
Anyone who has ever spent time on the beach knows that there's something about the sand, the waves and the sun that can make you feel happy.
There's something about the ocean that just seems to speak to our soul. Whether we're looking at a calming sunset or a bright and stormy shoreline, its beauty is undeniable. And whether you're a nature lover or simply appreciate peaceful scenery, taking in some of nature's finest through art is sure to transport you and inspire you in your space.
Check out this article on How To Create The Home You Want With Serene Art.