5 Colorful Cool Art Examples For The Modern Home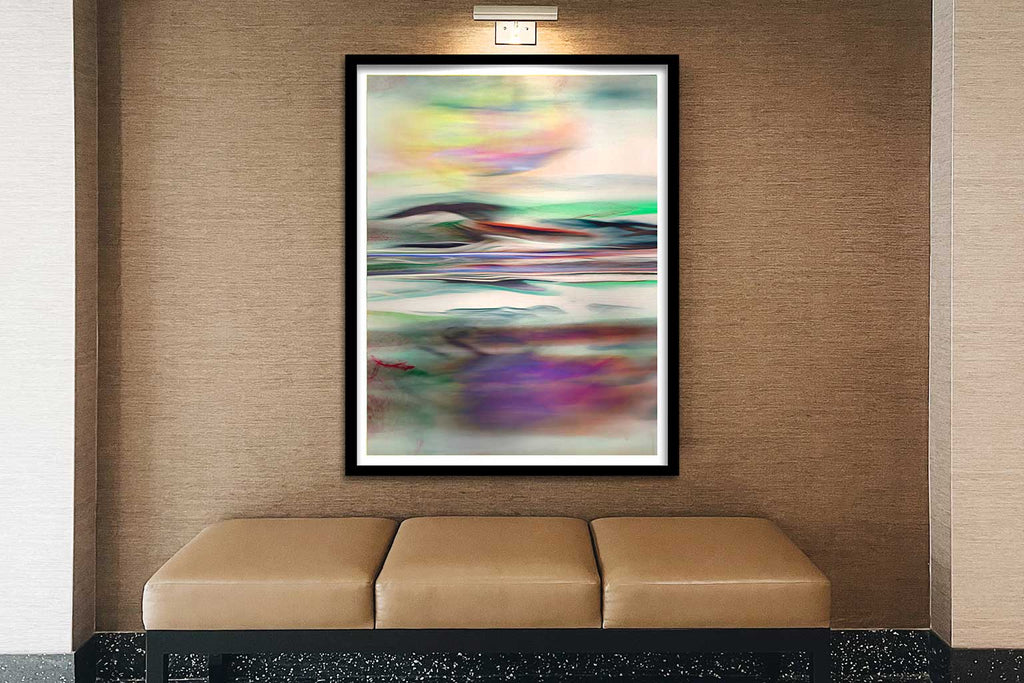 What Is Colorful Cool Art?
Edgy artwork is described as a style of modern art that has been around for quite some time. It's also known as edgier - more aggressive and bolder than the traditional styles of painting or sculpture. 
3 Things To Think About Colorful Cool Art
Strong lines, bold colour with contemporary abstraction that makes Colorful Cool Art style so unique. Colorful Cool Art art pushes the typical boundaries of traditional art with surprising composition techniques used in unusual ways. 3 Things to think about:
Colorful Cool Art can be defined as artwork that is provocative and confrontational. It often challenges traditional values and norms, and can evoke strong emotions in viewers.
While some people may find Colorful Cool Art undefined, many others find it exciting and engaging. This type of art can be a powerful tool for provoking thought and discussion, and for creating a reaction in viewers.
The artists responsibility is to push the boundaries of Colorful Cool Art- to take you beyond the norm to excite and delight. Most of all to create conversation and intrigue.
Who Needs Colorful Cool Art?
Everyone! There is always a place for Colorful Cool Art style for those who want to make a statement in their modern homes. CColorful Cool Art will challenge you, it will say something about how much of a risk taker you are or maybe you just need to liven up your home with something unexpected. If you live in the city, cool art is a perfect choice to add to the vibrancy of the location and lights. If you are a business owner with an office, this artwork is a must to evoke strong vibes and authority in your office space. Select large scale art that makes a strong statement.
Creating Colorful Cool Art can be a risky and controversial process, but it can also result in some of the most interesting and unique works of art
By definition, Colorful Cool Art is something that pushes boundaries and challenges norms, which often makes it difficult to create and unpopular with the masses. However, for those who appreciate the more avant-garde forms of art, edgy pieces can be a real treat. Abstract style art is generally considered cool and edgy. Abstraction in artwork creates non-defined subject matter, where rules are broken, thus leaving us with edgy art like no other. Don't be afraid of this type of art, even though you may not understand it - live with it, give it a chance to influence you in your space.
Where To Hang Colorful Cool Art In Your Home
There's something about Colorful Cool Art that just makes a statement in any room. It can add personality and style, transforming a space from bland to bold. Not only is this type of art visually appealing, but it can also be a great conversation starter.
The entryway is one key place to display colorful cool art in your home. The vibrant modern style will set the tone for you and your taste. Your home represents your personal style and the art you select will compliment you. The foyer is the first point of entry for your guests to get a sense of who you are.
Choose A Colorful Cool Art piece that moves you, that excites you and it sends a strong message about you
If you live in a loft, edgy art will certainly fit in anywhere. Your loft will have tall ceilings and more industrial feel - this type of art is perfect to add to your cool style, especially oversized edgy artwork. Why it works: Colorful Cool Art can work in any space because it's visually appealing and adds personality. It can also be a great way to show off your personal vibe.
This artwork changes the whole feel of the space. Simple lines with dusk clouds. 
Colorful Cool Art For Your Office
Office art is often seen as a way to brighten up a workspace and add a touch of personality. However, some people believe that office art should be edgy and provocative in order to spark creativity and get employees thinking outside the box. While this may be true for some businesses, it's important to consider the type of company you work for before adding any controversial art to your office.
Want to impress your clients and colleagues? Colorful art will enhance your space with thought-provoking art that makes a grand statement in your office. If you are a very successful vibrant business owner, cool edgy art is a must! Inviting clients into your office space must create a modern vibe about you and your success.
The artwork selection must convey who you are and what you do. It could contribute to your success - be aware of the type of art you are buying but also who the artist is.
You must know the story behind the Colorful Cool Art style creation to maintain your authority of your office and that you appreciate and know about the statement artwork you are buying.
Just because you're at work doesn't mean that your walls have to be boring. Inject some personality into your office with some cool art. You don't need to go out and spend a fortune on new pieces, either. Office art is often seen as a way to brighten up a sterile and boring workspace. But what happens when you add some edge to your art?
Suddenly, the office becomes a more interesting and creative place to work and makes a definitive statement about who you are. This type of art will help dictate the vibe in your office to your clients. It will make a presence of energy, vibrancy and intrigue. Usually more abstract in nature, Cool Art has the ability to transform a dull, neutral office into a persona of sophistication.
Two is better than one sometimes! This statement art pairing explores timeless modern artwork through line and colour.
Select Angela Cameron's Colorful Cool Art
Throughout this article are some examples of Angela Cameron's Cool Art that are simple, colourful and very distinctive. Angela creates with graphic simplicity in mind. She believes that colorful art should not be complicated, but the upscale feel is further heightened by symmetry and less is more philosophy. If you're looking for Colorful Cool Art for your home, you've come to the right place.
We've got a variety of pieces that will add personality and character to your space. Whether you're into Colorful Cool Art or prefer something more traditional, we've got something for everyone. So take a look around and find the perfect piece of art to call your own!
View Angela Cameron's Colorful Cool Art Now!
 CONCLUSION:
Edgy Artwork is a cool way to express yourself and add personality to any room. Edgy art can make a bold statement and transform a space from bland to bold. It can be a game-changing choice for your space - at home and office that speaks to you and about you as a successful person.
See More Of Angela's Edgy Artwork in the Unique Abstracts Collection