Discover Serene Art With Stunning Examples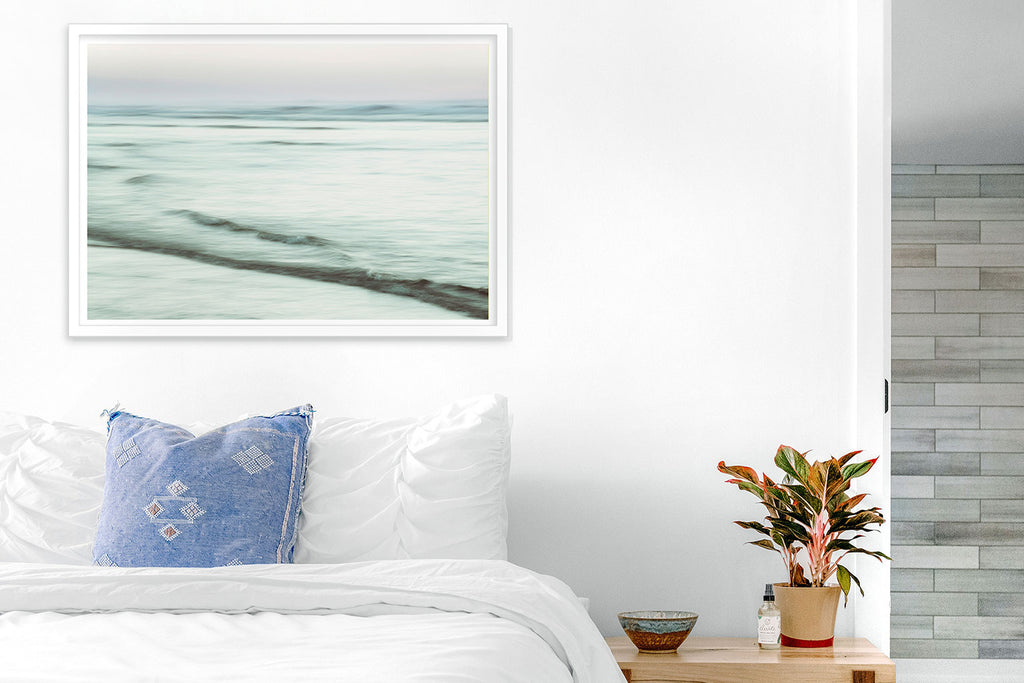 Stunning Examples Of Serene Art For Your Home
Serene Art will enhance you and your home's environment. If you're looking for a way to give your home a new look and feel, then serene art is perfect for your best life at home.
Your Serene Home Starts With Serene Art
There are few things that can inspire a space more than serene art. Pastel colours are the perfect choice for those looking to add a meaningful vibe to your home decor style.
These statement art pieces carry a calming and relaxing feel with them, perfect for those looking to alleviate any stress. The use of jewel tone colours makes these prints & framed artwork feel soothing and can act as a nice contrast to any piece of furniture or decor that might be around the room.
The walls in your home can be a canvas for the things that make you happy. Home decor for the ocean lover is an important part of creating a space that feels like you. It's been shown to improve mood and well-being, and help reduce anxiety. Adding Meaningful Art in gentle colour to your space can provide a much-needed outlet for creativity and inspiration.
Serene Art For The Beach Lover
Every beach is different, with its own unique beauty. But, they all have one thing in common: the ocean. The crisp salty air, the soothing sound of waves crashing on the shore and the soft sand under your feet are an exhilarating experience for anyone. For others, there's nothing more relaxing than taking a dip in the water and wading out to collect seashells. Now you can bring that feeling home! Unique meaningful beach art prints & framed art offered by Angela Cameron connect the beach to you. Large scale art in several sizes will add the beach impact that you crave.
There are many reasons to enjoy serene art in your home. One of the most significant is that pastel art has soothing effects on our psyche.
De-Stress Your Home With Beautiful Serene Art
It's calming, which can help negate stress and anxiety, while also boosting your mood. Coastal artwork also brings the power of the ocean into your home, making it seem more inviting and relaxing.
No matter what you're looking for in a piece of home decor, there are plenty of options to choose from when it comes to coastal pieces. Beach art you connect with is an investment in not only the art piece, but for your well-being in your space.
The beach is one of the best places to be in the summer. From the salty air, to the endless waves of sand, it can make anyone feel like they are living in paradise. Whether you're sitting on the beach with your family, or relaxing at home with some calming music, sea shells and a book, there's just something about this place that makes us all feel happy and content.
Angela Cameron connects with the sea creating inspired beach art for your home. Cameron creates artistic photography without computer alteration that connects you to the experience of being there. Her love of the sea is evident in all her works, but especially the ocean. Her collections allow us to experience details, colour and poetic emotion that the sea brings.
How To Choose The Right Serene Art For You
The beach is one of our favourite places to go. After all, who doesn't love the sound of the waves crashing, the warm sand between their toes, and the salty air? But no matter how much we love it, there are only so many times we can go before we want to take a break. Now, you can bring some of that serenity home with you with these beautiful pastel ocean beach art pieces.
The first step in selecting the right serene art piece is to consider where the art will be hung. On a large wall in your living room? Over your bed? Entry way of your home? Serene pastel art hues are a perfect choice for living room artwork, the relaxed hues will blend with any decor you presently have.
The entryway can have more colourful beach statement art as its the first impression when people enter your home. Beach art in your bedroom - relaxing hues of beige, grey and blue will work in most bedroom interiors.
Here are key tips in selecting the right serene art for you:
What is your preferred colour? Blue, warm yellows or white tones? Start with the hue that resonates with you and not so much what goes with your space. We all react to colour and usually know what colours we love (if not sure check your closet).
Do you prefer ocean scenery or close up watery abstracts? Do you need to know what the art is exactly? Or do you prefer to be intrigued?
Select a few art images you are considering (not more than 4) and go back to them for the next few days. If you can't forget about 1 of them, that's the one!
Always select art you absolutely love - it will bring joy and enrichment for many years.
How Art Uplifts Your Space in a Relaxing Way
Pastel colours and serene beaches are the essence of life and beauty. When you can't get to the beach, bring it home! Pastel Art will uplift you and your home when you select art you have fallen in love with - its worth the investment.
The beautiful colours will inspire your home and remind you of happy times. Whether your home is near the beach or not, ocean artwork will always bring inspiration and connection for you and your space.
Conclusion:
Serene Art is an essential element to your best life at home. Most people love art with pastel hues and the beach brings memories of relaxing vacations and time with family. Angela Cameron creates not only unique serene art, but captures it in a modern way. Not like any other serene art out there, Cameron's work is one of a kind that is timeless and distinctive.
Select beach art you cannot find anywhere else - Check out Angela Cameron's Ocean Art Collection Now!