DUSIT D2 NAIROBI HOTEL ARTWORK | Angela Cameron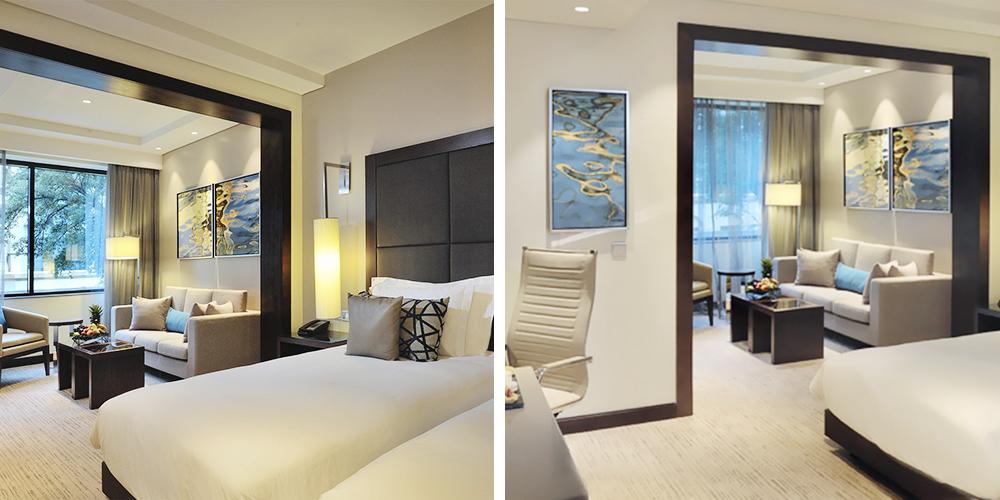 One of our more distant projects, Dusit D2 Nairobi Hotel contacted Angela Cameron after discovering unique ocean art on our website. They fell in love with the water series art collection that features lines, shapes and textures of the ocean surface.
Beautiful Ocean Art For Every Guest Room
Angela had a very large collection as this project required many pieces of art from this collection for every guest room. Angela's extensive body of work offered many options of stunning watery artwork printed on canvas with simple fine frames.
Keeping a modern touch was important as the subtle colour of the artwork lended well to the neutral room design. Classy and sophisticated, this Hotel Designer knew how art is the finishing touch to the space and the importance of also keeping it simple with timeless contemporary framing.
Angela Cameron's Unique Ocean Art For Hotel Guestroom
Angela and her team worked on this project for many months to ensure every detail, custom size and complete fulfillment were done as specified. "We provided the finished art, framed and ready to hang" states Cameron, "we knew the client would be very pleased that our efforts went above and beyond to provide amazing artwork throughout this hotel". Learn more about Angela and her work.
The Client wanted their guests to experience different art every time they stayed in their hotel. With hotel properties popping up more and more, we understood the need to provide a unique art selection from one body of work that is showcased throughout the entire hotel. We are working more and more on this concept of exclusive art and uniqueness to the Hotel property and Owners vision.
Hotel Brand Vision
Hotel Owners and Designers are realizing that artwork will make their property stand out and tell a story about their individual hotel brand. An award winning photographer and expertise in working on many hotel projects lends to Cameron having an edge in the hospitality industry.
"I love to work one on one with Designers to enhance their vision" states Cameron, "we exchange swatches, ideas and photographs to arrive at a place that coordinates the Designers and clients brand vision". 
Visit Angela Cameron Hotel Art Website Hospitality Art