Cohesive Hotel Art - For Superior Hospitality Design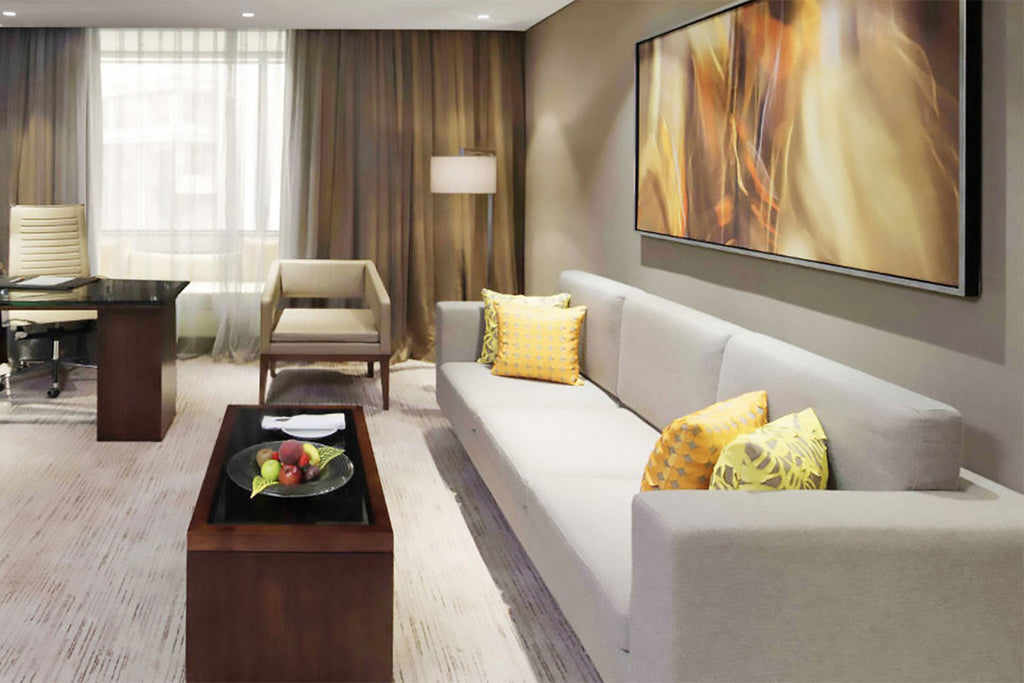 Angela Cameron Artwork Has Global Appeal
Large scale art plays a key role to coordinate all the hues in this guest room space. Angela Cameron artwork is displayed throughout this entire Dusit D2 Nairobi Hotel to bring together a superior overall aesthetic. 
One of our most international projects, this Dusit Hotel in Nairobi selected Cameron's artwork for its timeless modern style that is displayed throughout this entire hotel. 
Unique Art In Each Guest Room
The location of the hotel dictated the use of abstract water fine art photography in unique diptych pairings in each space. Each guest room received different water abstract artwork to ensure regular guests would experience a new feeling through the art every time they stayed.
Simple framing with artwork hung close together, along with coordinated blue tones that compliment the decor and pillows brings this hotel brand to a new level of sophistication. 
Conclusion:
Art has the power to elevate hotel brand aesthetic to a new level through cohesive custom art that makes a statement. Angela Cameron is a creator & tastemaker of not only modern artwork, but her collaboration and ideas to work with Hotel Interior Designers and bring something distinctive to the project.