Interior Design With Art - Must Have Art Ideas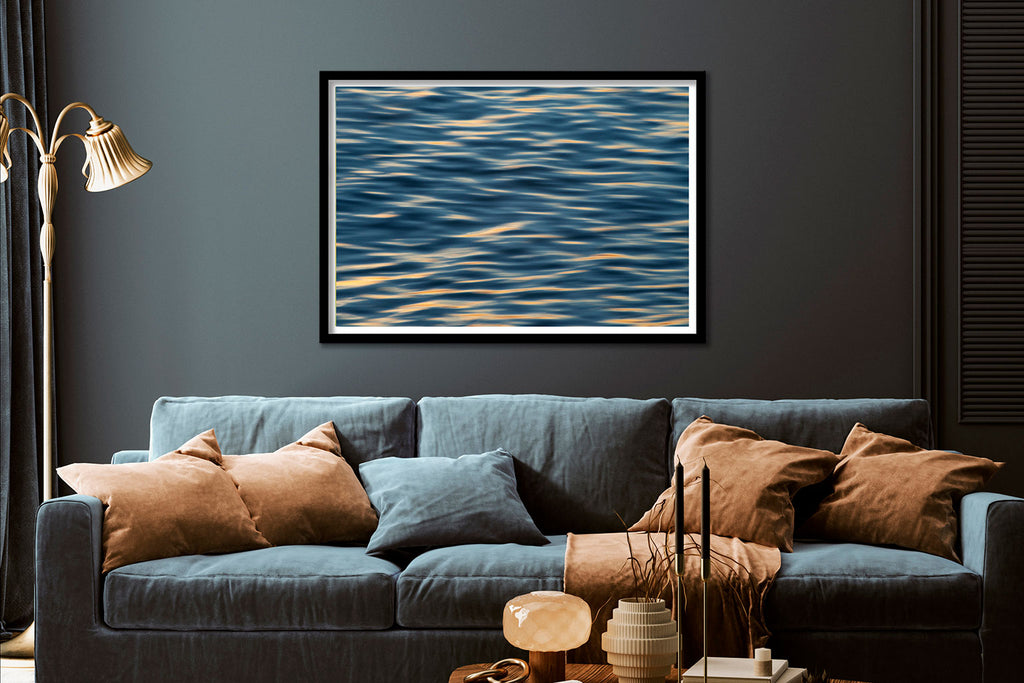 Interior Design With Art - Must Have Ideas
Interior Design with art needs the best innovative art ideas to make your project out from the rest. Are you tired of seeing the same old designs in magazines and online? If so, you may want to consider using art as a way to creatively decorate for your clients spaces.
In this guide, we will explore some of the most unique and creative art ideas that can be used to enhance your Interior Design project.
Get Inspired: Art Ideas For Designer
Creative Interior design with art is the process of shaping the interior environment of a space. It is often divided into two categories: functional design and aesthetic design. Functional design is focused on creating a space that is both comfortable and efficient, while aesthetic design is focused on creating a space that looks distinctive.
There are many different ways to approach art for interior design, and the best way to find your own style is to get inspired by our suggestions in this guide to help you think about art and how it can take your Interior design project to the next level.
How to Mix Art and Interior Design 
When you're decorating your home, you may want to add a touch of art to the mix. But how do you do that without it looking like a hodgepodge? Here are some tips on how to mix art and interior design for a unique look:
Don't match the art to your decor. You would be surprised on how interesting a room can look when the art does not match exactly. It creates tension and interest - thus your design is more unique!
Select art style that is opposite to your interior design scheme. For example, modern artwork in a serene space and serene art in a modern bold space. Its unexpected and can make your design project work more than you expected.
Large art in a small space. The dramatic feel of oversized artwork in a small room is something to be considered. The tendency is to have smaller pieces, but we encourage you to try 1 large piece instead.
Neutral Room with colourful art. Yes, make the art selection the only colour in the room. Keep the frame simple and neutral, but the artwork can be very colourful. What a statement the art would then make and your clients will be surprised and delighted!
How to get creative with art
When most people think about art, they think of paintings or sculptures that are on display in a museum or gallery. However, interior designers often use art to enhance the look and feel of a space. Art can be used to add colour and texture to a room, to create a focal point, or to make a statement.
There are many different types of art that can be used in interior design, including paintings, photographs, prints, sculpture, and textiles. Interior designers often work with art dealers or galleries to find pieces that fit the style and budget of their clients.
Some people may think that artwork is too expensive or difficult to incorporate into their home décor, but this isn't always the case. There are many affordable options available, and many artists will work with clients to create pieces that fit their specific needs.
"When it comes to interior design, artwork is a key element"
Whether you're looking to add some personality to a room or are trying to create a specific mood, artwork can be a powerful tool. That's why it's important to work with an interior designer who understands art and can help you select the right pieces for your space.
An interior designer who is well-versed in art can help Clients select pieces that will compliment your existing décor while also reflecting your personal tastes. They can also recommend where to hang your artwork and how much space to leave around it.
If you're interested in adding some artwork to your home, be sure to consult with an interior designer first. They will be able to help you find the perfect pieces for your space and ensure that your interiors look cohesive and stylish.
Interior design and art have always been intertwined. The earliest interiors were decorated with paintings, carvings, and other objects that were considered to be of artistic value. Over the years, the role of art in interior design has evolved. Today, many interior designers view art as a way to express themselves and create unique spaces.
Some people may think that artwork is only for large, expensive homes. However, even small homes can benefit from some well-placed art. In fact, artwork can often be more effective in small spaces because it can help to add interest and personality.
Here Are 4 Interior Design Art Ideas To Consider:
Orange Ripples/ Ocean Art/ Angela Cameron
1.Dark Art Dark Wall
All the tones coordinate perfectly, but the art makes the right statement to be the finishing touch to this Designers room. 
Pure Earth Series
2. 4 Piece Art Display
More is More! When all the art pieces are designed to coordinate - just do it! You have the benefit of hanging the 4 pieces in different configurations.
3. Colorful Art Neutral Room
Make the only colour in your neutral room come from art. This artwork is very modern, but also adds a hint of nature. Surprise and delight clients with unexpected artwork that doesn't match too much!
4. Modern Art For Modern Stairway
One large piece that plays into the style of the space. Sophistication is evoked with this art selection that has no colour that takes away from the overall feel.
Interior Design With Art - Take Aways 
• Start by choosing pieces that reflect your clients style - check out their wardrobe, hobbies and lifestyle.
• Think about the mood you want to create in your space - calm or vibrant, thoughtful or intense.
• Location of your clients home - near the ocean, forest or city. Use that as a starting point.
• Select pieces that coordinate the entire room - choose the same artists work throughout to create a cohesive style
• Trust yourself! Your client hired you to create the perfect space, your judgement to select artwork that you feel will work - likely will!
• When in doubt, select abstract art with interesting shapes and colour - non defined art can be more timeless and modern that coordinates with your design aesthetic.
Conclusion:
Interior Design with art is the only way to add a special touch to your Clients space. Making a statement with art in the space you designed is part of your best practise and promise to your client. Changing their space with all elements in the Interior Design process will pull together a stunning home interior that is very unique and personal to your client will have positive impact for many years.
View More of Angela Cameron's Artwork