Angela Cameron & Look Walls Collaboration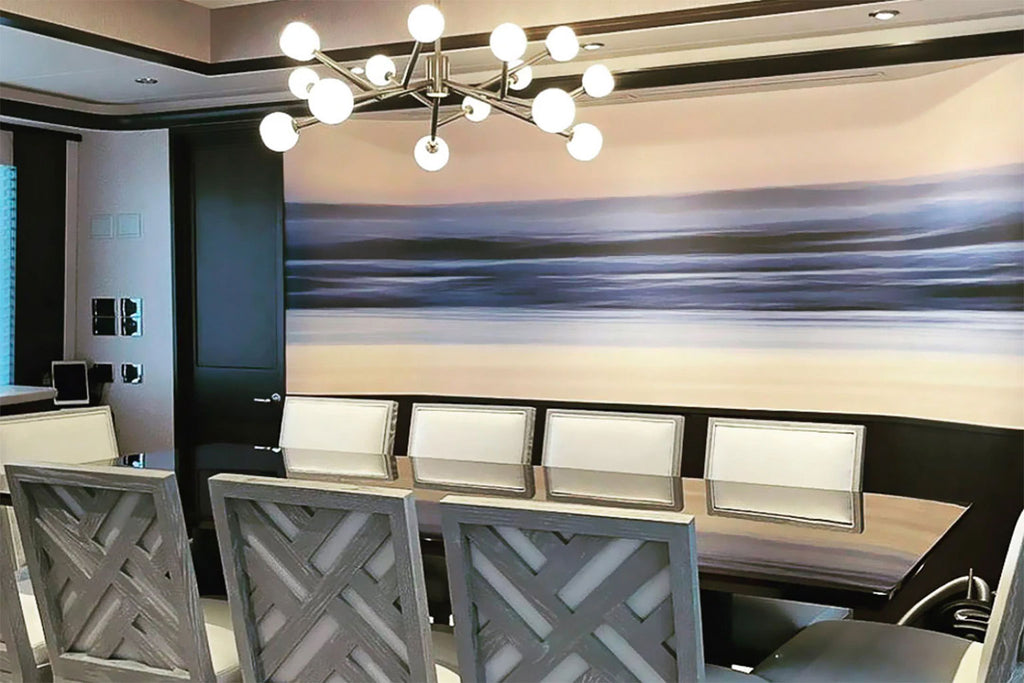 Curated selections of Angela Cameron's art is now available at Look Walls wall covering for large scale murals. Stunning ocean art, abstract and unique art images can be applied to wall covering fro residential and commercial Interior Design projects. 
Angela Cameron's Distinctive Art Printed On Wall Covering Mural
Look Walls found Angela's work on instagram and reached to discuss a collaboration for select artwork for large scale mural installations. Angela was keen to sign a licensing agreement with such a great company that wanted to change how art can be presented. 
Angela's artwork has been installed in restaurants, private residences and hospitality projects, to name a few. Her collection is a regular part of projects throughout the US and now Canada. Look Walls reps present art mural ideas to the Interior Design community to create customized large scale art for drama and sophistication. 
Simple ocean art is the most popular of Angela's art chosen by Designers. The minimalist colour palette with modern aesthetic make it an easy option for large wall expanses.  
Muted tones with linear style, Angela's work shown here adds a timelessness to the space. Large scale mural installations are there for many years and her work is a perfect fit.
Angela's exceptional image quality is evident in this mural that can be printed quite large. Her professional camera equipment and years of experience has offered Look Walls clients the best image resolution.
Calm and Serene, Angela's photography evokes an emotional quality, a beautiful transformation with her Ocean Art collection. Most people can relate to the ocean and beach, therefore this stunning Ocean Artwork is an easy choice for murals to resonate and inspire.
Look Walls specializes in residential and commercial Interior Design projects where murals have become quite popular. Adding artwork on a large expansive wall area adds drama that smaller art cannot offer. Murals are the perfect solution to adding artistic themed ocean art, forests and abstracts. Angela's select work can be found on Look Walls website for your Art Mural requests. 
See More of Angela Cameron's Artwork Here.