Large Hotel Lobby Art - Hotel Lucent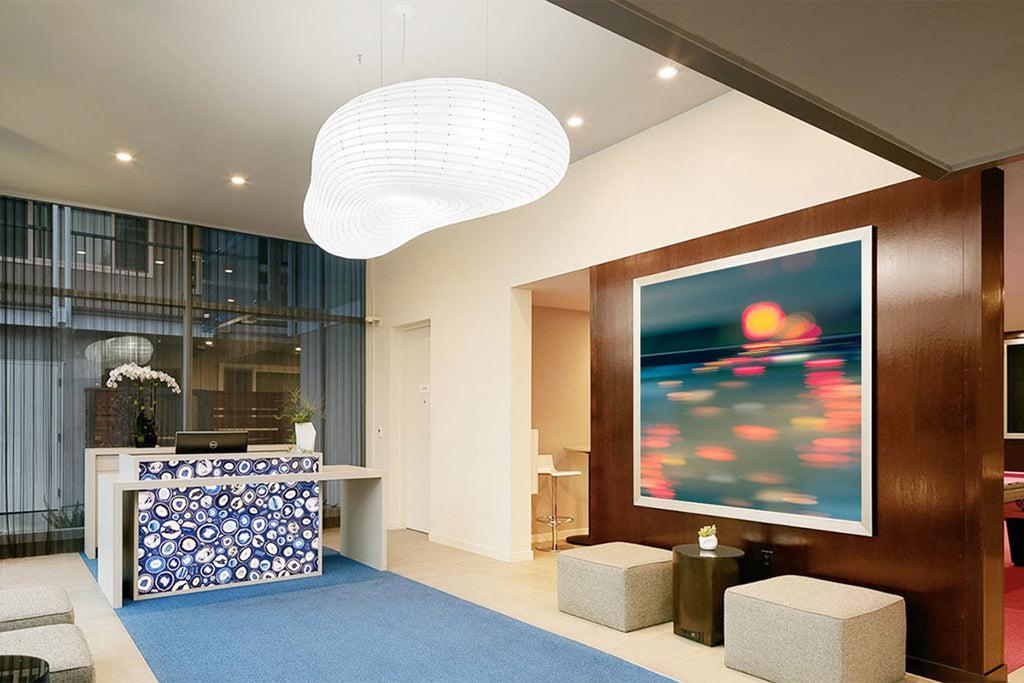 Close to Google Headquarters lends to the edgy colourful art theme for this hospitality project. Hotel Lucent is located in Menlo Park California and attracts younger tech savvy guests that appreciate colourful unique artwork.
Large Lobby Art Welcomes You
Hotel lobby art features oversize metal art that sets the tone for the rest of the hotel. Guest Rooms and pubic areas also relate to the modern artwork to keep the overall aesthetic throughout the hotel property with art that completes the feel and cohesiveness. Art plays a key part through collections that integrate throughout the entire hotel space.
Modern Edgy Art Selected
Angela Cameron's abstract Night Orbs photography is showcased throughout the entire Hotel. "I worked one-on-one with the Designer to coordinate art style for each area", Cameron states. This project combines classy design with edgy abstract art that offers a unique environment for the tech savvy modern hotel guest experience. This is a good example of how art can be fun, sophisticated and memorable too!
Conclusion:
Art should make a difference in your space, in your home, office or hotel room - through careful selections that cater to your space, location and guest experience. Hotel Interior Designers are realizing that art is a key component to their Hotel Design process that needs to be considered early on in the design planning stage.