Artwork For Office Walls - Large Mural Art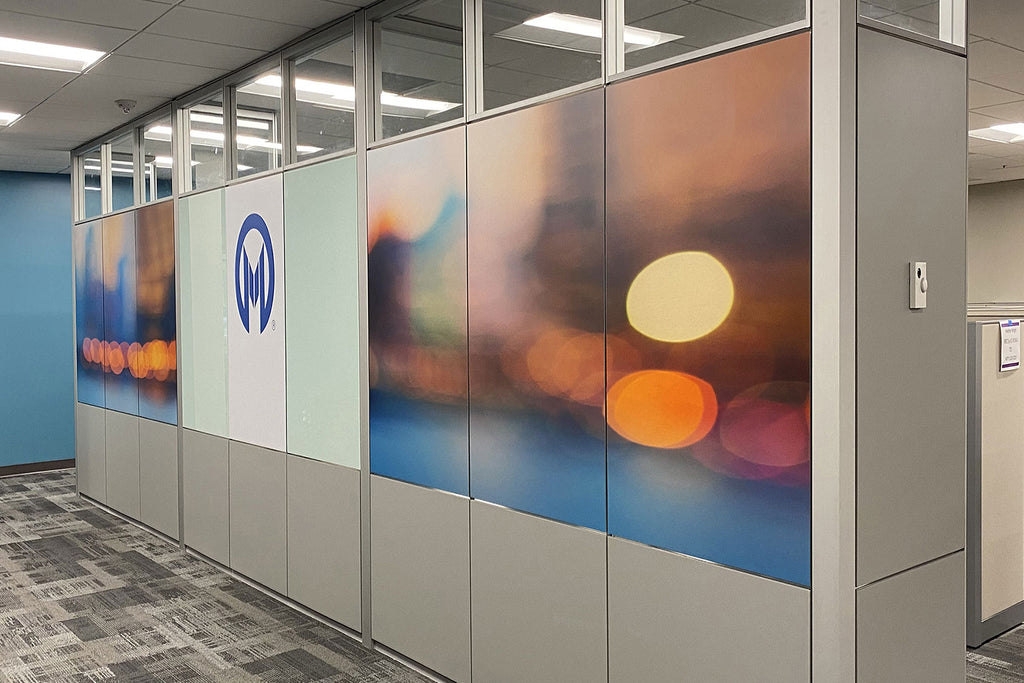 This large corporate office headquarters needed modern edgy artwork that infused colour and style. Angela Cameron's high resolution photography of city lights at night coordinated well with the downtown location of the office. Circular highlights in the art mural broke up the square, sterile feeling of the space and created a whole new vibe for clients and staff. Art brings such a unique feeling, especially with large dramatic murals that expand over a large area.
Timeless Art Selection
As an art mural will typically be in a space for many years, the art selection is super important. A common subject matter of cityscape or trees may seem dated within a few years. Best to select abstract art that is unique, modern an has a distinctive aesthetic to keep this space fresh and contemporary.
Conclusion:
To consider art in a variety of locations, uses and functions, we have to pay attention to the people and purpose of a space. Not all are the same! Art selection is far more than colours that work with a room, the aesthetic of the art must be the first consideration as its effect on the people is significant. Some may agree that art can have a profitable, productive effect on the success of the corporate office in creating a one of a kind vibe for those who spend most of their day there.