Stunning Ocean Abstract Art | Explore Examples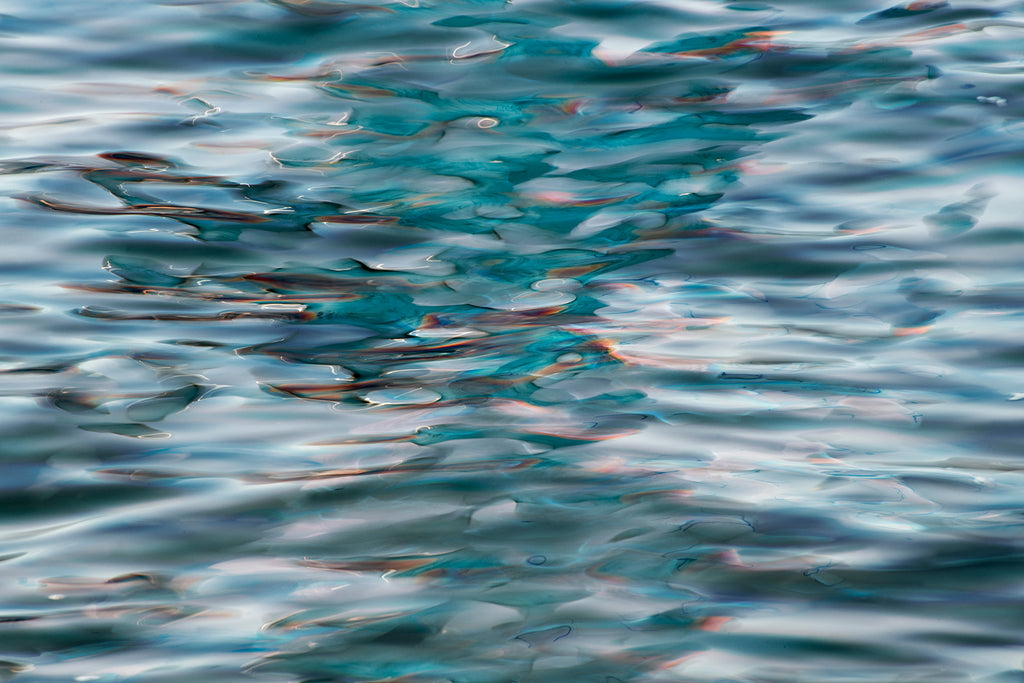 Discover Ocean Abstract Art Examples
Exploring ocean abstract art as one of the most sough-after subject matter for artwork, especially when presented with unique art collections. What could be a simple ocean scenic is more stunning and intriguing in abstract form.
We should mention what abstract art is and how to best understand its importance. Abstract art is the absence of reality. It's a unique point of view from the artist that is not literal. Abstract ocean art will not necessarily have a obvious scenic view of the ocean, but rather a interpretive section of the water, a textural reference created by the artist.
While you may know its water or an ocean viewpoint, you will be enlightened to see it a different way.
The mission of the artist is to heighten your awareness of how things can look through another creative avenue and Angela Cameron does just that!
.
Abstract Art For Interior Design
Angela Cameron's Ocean Art Collection showcases some fantastic examples for Interior Design. Her abstract work is often requested for Interior Design projects as she has a unique way of presenting ordinary to the extraordinary, while still maintaining a reference to the ocean.
Abstract art is a popular choice with Designers as its more interpretive and unique to compliment projects and surprise their clients with unexpected art selections. 
.
Her love of the sea is evident in her extensive ocean artworks
Her love of the sea is evident in her extensive ocean artworks that give us many intuitive interpretations of this vast common subject matter.
"Different seaside places with changing light creates many opportunities"
- states Cameron.
Her work reaches the viewer in a deep place that resonates - thus her
art brand
is even more distinctive and special to those who collect her work. 
See examples of Ocean Abstract Art with a brief explanation and the inspiration behind each work.
.
Presents the ocean with layers of hues that mingle together. This Ocean Abstract art has multiple exposures of texture from a seashore location at the end of the day. Angela creates unique ocean art with imagination and ideas on location that are less about literal representation and more about poetry and impressionism. 
CERULEAN
The beauty of the sea captured with keen observation. Abstract ocean art keeps our interest with no dominant subject matter, such as a boat or wave, but rather an overall aesthetic of mystery. Watery reflections on the surface of the sea looks like an intense painting of blue tones throughout heightened with texture and naturally occurring shapes. 
This statement art has stunning hues throughout these unique reflections. Each ripple and shape shows beautiful deep colour with a painterly feel. Angela captures the emotion of the ocean through attention to detail on the ocean surface. Colourful artwork is a must for your entryway and living areas to uplift your space and lifestyle, especially with 2 statement art pieces displayed together.
The epitome of abstraction in simple neutral tones. Graphic style is evoked through black and cream colour captured on the surface of the water. The overall composition with artistic shapes and texture makes this non-altered ocean abstract art example so distinctive, we had to include it in this article. 
Conclusion:
Ocean Abstract Art should create an emotional response within you - it should reach you to a point where you are drawn into the piece. As part of your home, art must connect and inspire as well as coordinate with your space. 
Angela Cameron's dedication to poetic photography, especially with the ocean as her favourite subject matter, can be further explored in the Ocean Art collection.
Her love of the sea brings her back many times to different locations to explore, to immerse herself in what it has to offer. Keen observation and a respect for our natural surroundings gives us a unique visual of Cameron's way of creating art. 
Sign up at the bottom of the page to be informed of New Artwork being released every month or two. 
Check out another interesting article 9 Awe-Inspiring Art Pieces that will take your breath away now!